Taxi
Frankfurt am Main Airport
Are you on a quest for finding a taxi service from Frankfurt am Main Airport (FRA)? Our taxi Frankfurt am Main Airport is always at your service for your journey all the way from the airport to your destination and back.
We assure that we are one of the cheapest, safe, quick and comfortable taxi service you can find around here. Our service is available all the days of the week and all the hours of the day.
Get an instant quote here!
Our drivers are prompt and will never be late. They'll never divulge your personal information to any third parties and they'll also help you with your luggage. We ensure that you reach your desired location: be it another city, train station, an important event, city center, your hotel or Frankfurt am Main Airport.

Door-To-Door Taxi Service
WE COVER ALL DESTINATIONS IN FRANKFURT
When you book one of our taxis, we will pick you up as quickly as possible and get you to your destination in total comfort and safety. Whether its to the airport or back, business meetings, city tours, night out, weddings, events or just around the corner…
AIRPORTS WE COVER SURROUNDING FRANKFURT AIRPORT
Our taxis operate from all the international airports of Germany, hence it's accessible from almost the cities of Germany. Here's a list of the airports, where our taxis operate 24/7.
Airporttaxitransfers.eu offers airport transfers for both holiday and business travelers who wants a quickly and comfortably airport or city transfer
WE HAVE FANS WORLDWIDE
Find out what customers had to say about their experience with Airporttaxitransfers.eu and see why we are the best choice for your airport transfers!
We used this service last week, we had a transfer in Brussels, from BRU to Charleroi. Price was very good (85 EUR for 5 people), the minivan was a new Mercedes, the driver was so careful and nice. I will call you again if I ever return to Brussels. Thank you so much for the enjoyable experience!
My daughter and I and my partner need regular taxis from Charleroi Airport to Leuven Hospital. In January 2015 when we found that the airport Shuttle form Charleroi to Leuven had stopped running. My partner discovered airporttaxitransfers.eu and can not praise or recommend this company too highly, A 5 stars+ service.
WOW I dont really know what else to say. This is the Best Company I have ever seen. I wanted to thank you for all your good job. I am really looking forward contacting you again! Thank you so much for service, WOW- AMAZING!
A CAR FOR EVERY OCCASION
From low cost to luxury, we have something for any of your travel needs
Prices For Airport Transfers In Frankfurt
There are a lot of companies operating this kind of service in Frankfurt and hence it's impossible to compare everybody's price. Below you'll find a table of the average prices to and from Frankfurt am Main Airport to the important places in Germany.
We believe in transparency in all our transactions and hence you'll get a fixed price with us, as we have no hidden fees. Place your booking today on our website and we can vouch that our taxi fares Frankfurt am Main Airport is quite reasonable and will never leave a hole in your pocket.
You can book a Frankfurt taxi quickly and easily online up to 3 months in advance or on-demand.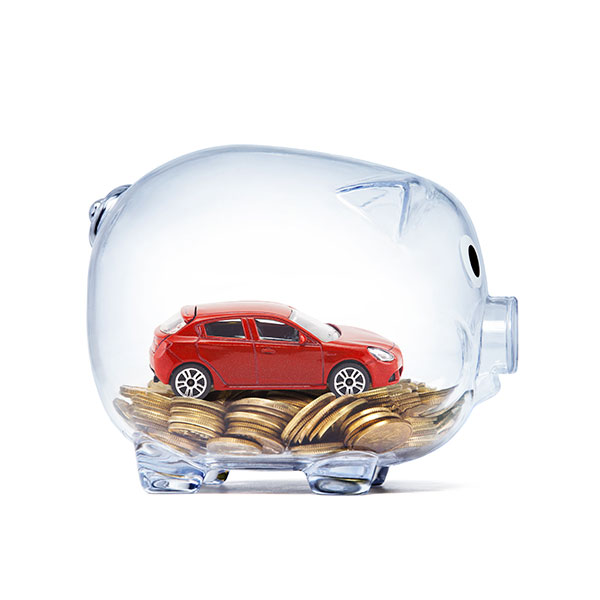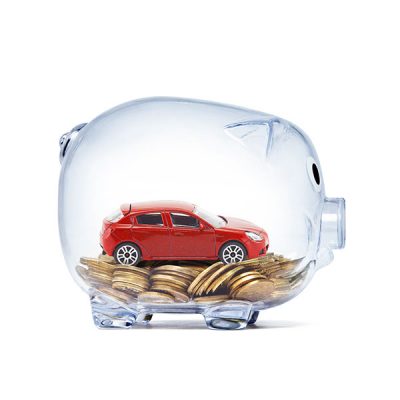 ADVANTAGES OF PRE-BOOKING AN AIRPORT TAXI SERVICE IN FRANKFURT
The advantages of booking a taxi through our online portal has much more advantages than you can imagine.
Here are some benefits of booking airport service from Frankfurt.
Other popular taxi service locations in Frankfurt
We cover other cities outside Frankfurt, the whole of Europe , including many popular locations such as Berlin, Munich, Hamburg, Cologne, Stuttgart, Düsseldorf, Dresden, Nuremberg, Leipzig, Heidelberg, Bremen, Regensburg, Bonn, Lübeck, Rothenburg ob der Tauber, Freiburg im Breisgau, Aachen, Hanover, Bamberg, Trier, Weimar, Würzburg, Potsdam, Dortmund, Essen, Erfurt, Mainz, Koblenz, Füssen, Wiesbaden, Augsburg, Baden-Baden, Mannheim, Göttingen, Darmstadt, Wolfsburg, Ulm, Münster, Kiel, Erlangen, Konstanz, Kassel, Karlsruhe, Rostock, Ingolstadt, Bochum, Duisburg, Bielefeld, Cochem, Görlitz.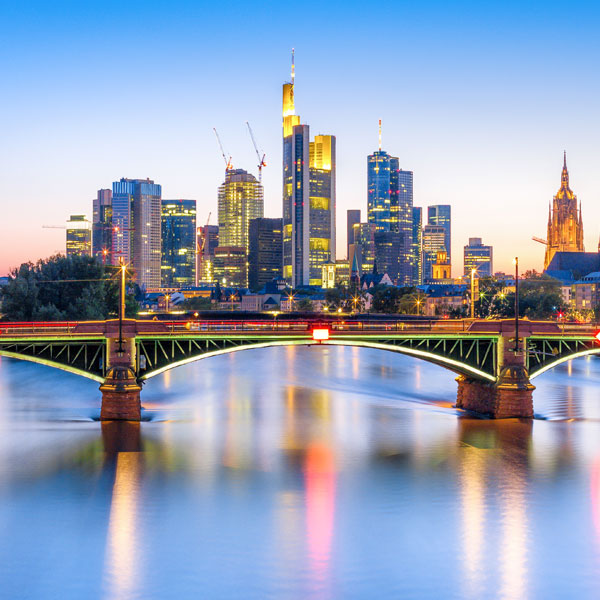 Taxi Transfers Frankfurt am Main Airport to any destination in Frankfurt
From Frankfurt am Main Airport to a specific Frankfurt street
Airporttaxitransfers.eu gets a lot of requests for airport transfers to many of these prominent streets: Amorbacher Weg, Amperestrasse, Amselweg, Amtsgasse, Dorfwiesenweg, Flurscheideweg, Flutgraben, Flußgasse, Saalburgallee, Schultheißenweg.
From Frankfurt am Main Airport to a government building
The purpose of needing transport at this hour is to go to a government building: Agentur für Arbeit Frankfurt a.M., Consulate General of the State of Kuwait Health Office, Frankfurt Field Office, Bundesamt für Migration und Flüchtlinge, Stadtverwaltung Frankfurt, Government of Dubai Dep. of Tourism and Commerce Marketing, Press and Information Office, Stadt Frankfurt Einwohnermeldeamt, Bürgeramt Sachsenhausen, Amt für multikulturelle Angelegenheiten Stadt Frankfurt am Main, Bundesamt für Migration und Flüchtlinge, Kassen- und Steueramt: Frankfurt am Main, Deutsche Rentenversicherung, Bundespolizei, Federal Agency for Cartography and Geodesy BKG, Familienkasse Hessen, Eisenbahn-Bundesamt, Oberfinanzdirektion Frankfurt am Main, ProMéxico, Infobörse Kindertagesbetreuung, Taipei Representation in the Federal Republic of Germany – Economic Department.
From Frankfurt am Main Airport to a specific event
If your intention is to go to any of the specific events like Rosenmontag' parade, Festival of Young Talents, Night of the open Museums, Green Sauce Festival, Wäldchestag, from Frankfurt am Main Airport you can avail Airporttaxitransfers.eu taxi services.
From Frankfurt am Main Airport to a specific Frankfurt hotel
Have you booked a hotel in advance? It's not a matter of concern as Airporttaxitransfers.eu can chauffeur you from Frankfurt am Main Airport to any of the hotels: Toyoko Inn Frankfurt am Main Hauptbahnhof, Hotel Excelsior – Central Station, Moxy Frankfurt Airport, Leonardo Royal Hotel Frankfurt, Savoy Hotel, NH Collection Frankfurt City, Grand Hotel Empire, Steigenberger Airport Hotel Frankfurt, Sheraton Frankfurt Airport Hotel & Conference Center , Holiday Inn Express Frankfurt City Hauptbahnhof.
From Frankfurt am Main Airport to a specific train station
Frankfurt am Main Airport is a major international airport located in Frankfurt, the fifth-largest city of Germany and one of the world's leading financial centres. The airport covers an area of 2,300 hectares of land and features two passenger terminals with a capacity of approximately 65 million passengers per year. Frankfurt Airport is the busiest airport by passenger traffic in Germany as well as the 4th busiest in Europe after London Heathrow Airport, Paris–Charles de Gaulle Airport and Amsterdam Airport Schiphol.. Frankfurt Airport long-distance station, Frankfurt South station, Frankfurt Airport regional station, Frankfurt Hauptwache station, Frankfurt Messe station, Frankfurt Konstablerwache station, Frankfurt Louisa station, Frankfurt East station, Frankfurt Höchst Farbwerke station, Frankfurt Ostendstraße station, Frankfurt Lokalbahnhof, Frankfurt Mühlberg station, Frankfurt (Main) Hauptbahnhof underground, Frankfurt Stadion station, Frankfurt West station, Frankfurt Galluswarte station, Frankfurt Höchst station are within 2 kilometers, so we can drop you at any of the train stations.
From Frankfurt am Main Airport to all touristic places & cities
If you book a taxi transfer service well in advance, then it gives you immense peace of mind as then we'll ensure that our drivers come to pick you up at the pre-destined time of your flight. Even if your flight is late, we'll come to know, as we keep tracking it till 60 minutes, our drivers wait for you. But after 60 minutes they are sending to pick up other passengers. Still be rest assured when your flight arrives, however late it maybe our driver will be there to receive you.
Not only taxi transfer from the airport to the hotel and back, we offer taxi transfer to touristic places like Römer, Palmengarten, Main Tower, Goethe House, Städel Museum, Römerberg, Frankfurt Cathedral, St. Paul's Church, Alte Oper, Zeil, Frankfurt Zoological Garden, Museumsufer, Eiserner Steg, Naturmuseum Senckenberg, MMK Museum of Modern Art, Schirn Kunsthalle Frankfurt, An der Hauptwache, Historisches Museum Frankfurt, Kleinmarkthalle, German Architecture Museum, Old St Nicholas Church, MesseTurm, German Film Museum, Eurotower, Opel Zoo, Commerzbank Tower, Grüneburgpark, Liebieghaus, Fountain of Justice, Goethestraße, Museum Applied Art, Hessenpark, Museum for Communication Frankfurt, Bethmann Park, Berger Street, Château de Philippsruhe, Rebstockbad, Mainkai, DialogMuseum, Europaturm, Günthersburgpark, St. Catherine's Church, Frankfurt, Jewish Museum Frankfurt / Museum Judengasse, Zeilgalerie, State Park Hanau Wilhelmsbad, Bad Homburg Castle, Frankfurt City Forest, Museum of World Cultures, Kronberg Castle, Bockenheimer Warte and also to cities like Ginnheim, Rodelheim, Niederrad, Fechenheim, Romerstadt, Seckbach, Bergen-enkheim, Heddernheim, Offenbach, Goldstein, Burgel, Gravenbruch, Harheim, Bonames, Neu Isenburg, Nied, Bad Vilbel, Bieber, Eschborn.