Taxi
Brussels Airport
Are you on a quest for finding a taxi service from Brussels Airport (BRU)? Our taxi Brussels airport is always at your service for your journey all the way from the airport to your destination and back. We assure that we are one of the cheapest, safe, quick and comfortable service you can find around here. Our service is available all the days of the week and all the hours of the day.
Our drivers are prompt and will never be late. They'll never divulge your personal information to any third parties and they'll also help you with your luggage. We ensure that you reach your desired location: be it another city, train station, an important event, city center, your hotel or Brussels airport
Get an instant quote here!
Door-To-Door Taxi Service
WE COVER ALL DESTINATIONS IN BRUSSELS
When you book one of our taxis, we will pick you up as quickly as possible and get you to your destination in total comfort and safety. Whether its to the airport or back, business meetings, city tours, night out, weddings, events or just around the corner…
AIRPORTS WE COVER SURROUNDING BRUSSELS AIRPORT
Our taxis operate from all the five international airports of Belgium, hence it's accessible from almost the 500 cities of Belgium. Here's a list of the airports, where our taxis operate 24/7.
Airporttaxitransfers.eu offers airport transfers for both holiday and business travelers who wants a quickly and comfortably airport or city transfer
WE HAVE FANS WORLDWIDE
Find out what customers had to say about their experience with Airporttaxitransfers.eu and see why we are the best choice for your airport transfers!
My daughter and I and my partner need regular taxis from Charleroi Airport to Leuven Hospital. In January 2015 when we found that the airport Shuttle form Charleroi to Leuven had stopped running. My partner discovered airporttaxitransfers.eu and can not praise or recommend this company too highly, A 5 stars+ service.
WOW I dont really know what else to say. This is the Best Company I have ever seen. I wanted to thank you for all your good job. I am really looking forward contacting you again! Thank you so much for service, WOW- AMAZING!
We used this service last week, we had a transfer in Brussels, from BRU to Charleroi. Price was very good (85 EUR for 5 people), the minivan was a new Mercedes, the driver was so careful and nice. I will call you again if I ever return to Brussels. Thank you so much for the enjoyable experience!
A CAR FOR EVERY OCCASION
From low cost to luxury, we have something for any of your travel needs
Prices For Airport Transfers In Brussels
There are a lot of companies operating this kind of service in Brussels and hence it's impossible to compare everybody's price. Below you'll find a table of the average prices to and from Brussels airport to the important places in Belgium.
We believe in transparency in all our transactions and hence you'll get a fixed price with us, as we have no hidden fees. Place your booking today on our website and we can vouch that our taxi fares Brussels airport is quite reasonable and will never leave a hole in your pocket.
You can book a Brussels taxi quickly and easily online up to 3 months in advance or on-demand.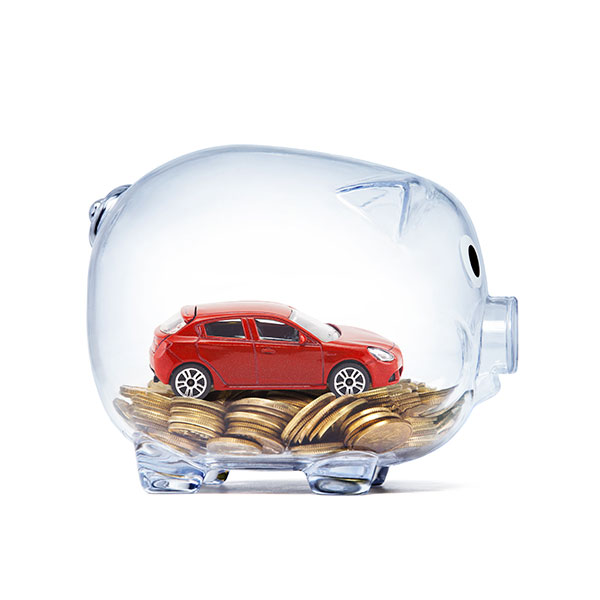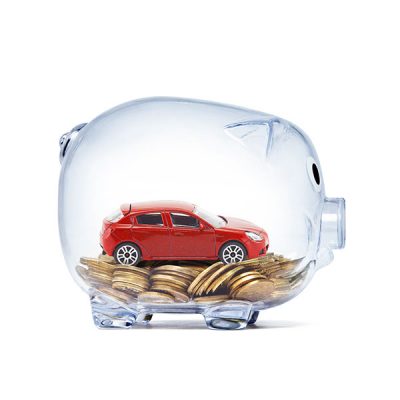 ADVANTAGES OF PRE-BOOKING AN AIRPORT TAXI SERVICE IN BRUSSELS
The advantages of booking a taxi through our online portal has much more advantages than you can imagine.
Here are some benefits of booking airport service from Zaventem.
Other popular taxi service locations in Brussels
We cover other cities outside Brussels, the whole of Europe , including many popular locations such as Leuven, Mechelen, Ixelles, Sint-Jans-Molenbeek, Saint-Gilles, Anderlecht, Etterbeek, Saint-Josse-ten-Noode, Zaventem, Uccle, Woluwe-Saint-Lambert, Forest, Evere, Jette, Woluwe-Saint-Pierre, Auderghem, Schaerbeek, Sint-Agatha-Berchem, Halle, Koekelberg, Aalst, Ganshoren, Watermael-Boitsfort, Louvain-la-Neuve, Neder-Over-Heembeek, Boitsfort.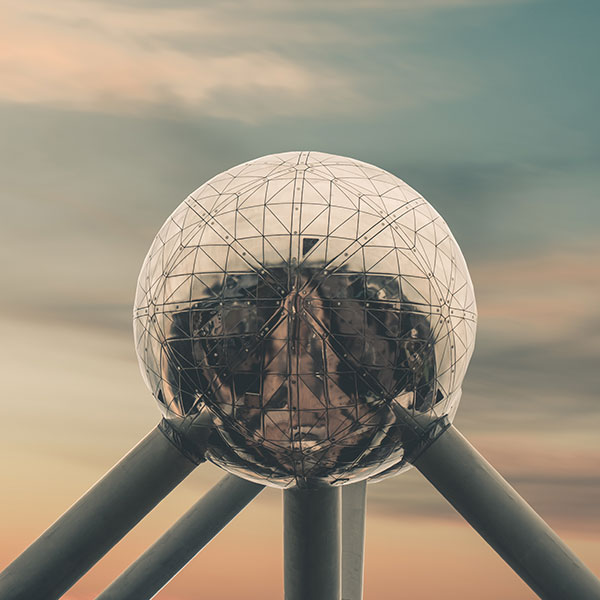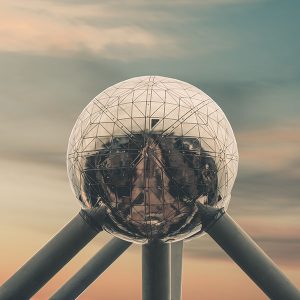 Taxi Transfers Brussels Zaventem Airport to any destination in Brussels
From Brussels Airport to a specific Brussels street
Airporttaxitransfers.eu gets a lot of requests for airport transfers to many of these prominent:Artevelde, Avenue Des Klauwaerts, Avenue Louise, Avenue des Croix du Feu, Avenue du Col, Rue Du Canal, Rue Léopold I, Rue de pepinster, Rue lebeau, Rue marche au herbes.
From Brussels Airport to a government building
The purpose of needing transport at this hour is to go to a government building xxx, xxx.
From Brussels Airport to a specific event
If your intention is to go to any of the specific 20 km of Brussels, Brussels Marathon, Meyboom, Ommegang of Brussels, Brussels Design Market from Brussels airport you can avail Airporttaxitransfers.eu taxi services.
From Brussels Airport to a specific Brussels hotel
Have you booked a hotel in advance? It's not a matter of concern as Airporttaxitransfers.eu can chauffeur you from Brussels airport to any of the Bedford Hotel & Congress Centre, Marivaux Hotel, Atlas Hotel Brussels, The Hotel Brussels, Jam Hotel, Warwick Brussels – Grand Place, Catalonia Grand Place, Hotel Saint Nicolas, Hotel Metropole, Hotel Mozart.
From Brussels Airport to a specific train station
Belgium is a small country but the Zaventem airport is one of the largest in the continent of Europe and one of the busiest in Belgium. It has a record total of 22 million passengers in 2016 according to a survey and this proves it's really very busy. The advantage of the Brussels airport is that it's centrally located and hence easily accessible to any part of the city. Berchem-Sainte-Agathe station, Bockstael railway station, Boitsfort railway station, Boondael railway station, Bordet railway station, Brussels Central Station, Brussels-Chapel railway station, Brussels-Congress railway station, Brussels-Luxembourg railway station, Brussels National Airport railway station, Brussels-North railway station, Brussels-South railway station, Brussels-West station, Delta station, Etterbeek railway station, Evere railway station, Forest-East railway station, Forest-South railway station, Haren railway station (Brussels), Haren-South railway station, Jette railway station, Meiser railway station, Merode station, Moensberg railway station, Mouterij railway station, Saint-Job railway station, Schaarbeek railway station, Schuman railway station, Thurn en Taxis railway station, Uccle-Calevoet railway station, Uccle-Stalle railway station, Watermael railway station is within 2 kilometers, so we can drop you at any of them.
If you book a taxi transfer service well in advance, then it gives you immense peace of mind as then we'll ensure that our drivers come to pick you up at the pre-destined time of your flight. Even if your flight is late, we'll come to know, as we keep tracking it till 60 minutes, our drivers wait for you. But after 60 minutes they are sending to pick up other passengers. Still be rest assured when your flight arrives, however late it maybe our driver will be there to receive you.
Not only taxi transfer from the airport to the hotel and back, we offer taxi transfer to Grand Place (Grote Markt), Mannekin Pis, Saint-Michel Cathedral (Sint-Michiels Kathedraal), Belgian Comic Strip Center, Place Royale (Koningsplein), Belgian Royal Museum of Fine Arts, Atomium, Coudenberg Palace Archaeological Site, Mont des Arts, Notre-Dame du Sablon, Marc du Cinquantenaire, Château Royal, Basilique Nationale du Sacré Coeur, Abbaye de la Cambre and also Liege, Antwerp, Bruges, Ghent, Leuven, Mons, Mechelen, Liège, Namur, Ypres, Dinant, Tournai, Ostend, Charleroi, Spa, Durbuy, Kortrijk, Hasselt, Bastogne, Aalst, Knokke-Heist, Bouillon, Louvain-la-Neuve, Rochefort, Lier, Waterloo, Genk, Binche, Tongeren, Lille, Oudenaarde, Sint-Niklaas, Malmedy, Han-sur-Lesse, Braine-l'Alleud, Beauraing, Turnhout, Anderlecht, De Haan, Halle, Diest, La Louvière, Verviers, Ixelles, Schoten, Tienen, Roeselare, Saint-Gilles, Dendermonde, De Panne, Mouscron.
.