Taxi
Paris Orly Airport
Are you on a quest for finding a taxi service from Paris Orly Airport (ORY)? Our taxi Paris Orly Airport is always at your service for your journey all the way from the airport to your destination and back.
We assure that we are one of the cheapest, safe, quick and comfortable taxi service you can find around here. Our service is available all the days of the week and all the hours of the day.
Get an instant quote here!
Our drivers are prompt and will never be late. They'll never divulge your personal information to any third parties and they'll also help you with your luggage. We ensure that you reach your desired location: be it another city, train station, an important event, city center, your hotel or Paris Orly Airport.

Door-To-Door Taxi Service
WE COVER ALL DESTINATIONS IN ORLY
When you book one of our taxis, we will pick you up as quickly as possible and get you to your destination in total comfort and safety. Whether its to the airport or back, business meetings, city tours, night out, weddings, events or just around the corner…
AIRPORTS WE COVER SURROUNDING ORLY AIRPORT
Our taxis operate from all the international airports of France, hence it's accessible from almost the cities of France. Here's a list of the airports, where our taxis operate 24/7.
Airporttaxitransfers.eu offers airport transfers for both holiday and business travelers who wants a quickly and comfortably airport or city transfer
WE HAVE FANS WORLDWIDE
Find out what customers had to say about their experience with Airporttaxitransfers.eu and see why we are the best choice for your airport transfers!
WOW I dont really know what else to say. This is the Best Company I have ever seen. I wanted to thank you for all your good job. I am really looking forward contacting you again! Thank you so much for service, WOW- AMAZING!
My daughter and I and my partner need regular taxis from Charleroi Airport to Leuven Hospital. In January 2015 when we found that the airport Shuttle form Charleroi to Leuven had stopped running. My partner discovered airporttaxitransfers.eu and can not praise or recommend this company too highly, A 5 stars+ service.
We used this service last week, we had a transfer in Brussels, from BRU to Charleroi. Price was very good (85 EUR for 5 people), the minivan was a new Mercedes, the driver was so careful and nice. I will call you again if I ever return to Brussels. Thank you so much for the enjoyable experience!
A CAR FOR EVERY OCCASION
From low cost to luxury, we have something for any of your travel needs
Prices For Airport Transfers In Orly
There are a lot of companies operating this kind of service in Orly and hence it's impossible to compare everybody's price. Below you'll find a table of the average prices to and from Paris Orly Airport to the important places in France.
We believe in transparency in all our transactions and hence you'll get a fixed price with us, as we have no hidden fees. Place your booking today on our website and we can vouch that our taxi fares Paris Orly Airport is quite reasonable and will never leave a hole in your pocket.
You can book a Orly taxi quickly and easily online up to 3 months in advance or on-demand.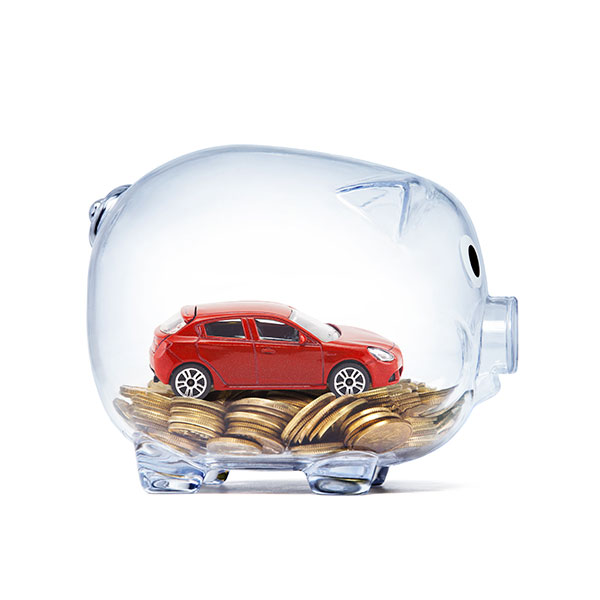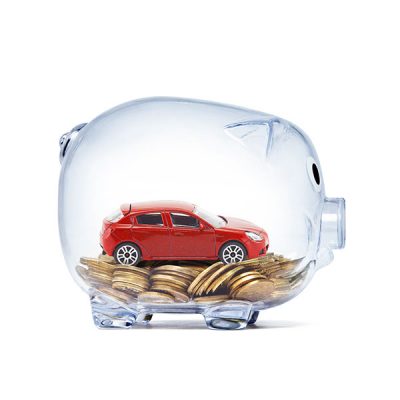 ADVANTAGES OF PRE-BOOKING AN AIRPORT TAXI SERVICE IN ORLY
The advantages of booking a taxi through our online portal has much more advantages than you can imagine.
Here are some benefits of booking airport service from Orly.
Other popular taxi service locations in Orly
We cover other cities outside Orly, the whole of Europe , including many popular locations such as Paris, Nice, Lyon, Bordeaux, Marseille, Strasbourg, Toulouse, Nantes, Lille, Cannes, Montpellier, Aix-en-Provence, Avignon, Colmar, Dijon, Rouen, Tours, La Rochelle, Grenoble, Rennes, Reims, Biarritz, Amiens, Carcassonne, Saint-Malo, Annecy, Antibes, Nîmes, Arles, Saint-Tropez, Angers, Le Havre, Orléans, Versailles, Yvelines, Troyes, Caen, Limoges, Toulon, Perpignan, Besançon, Clermont-Ferrand, Bayonne, Blois, Brest, Chartres, Metz, Roubaix, Le Mans, Saint-Étienne, Ajaccio, Narbonne.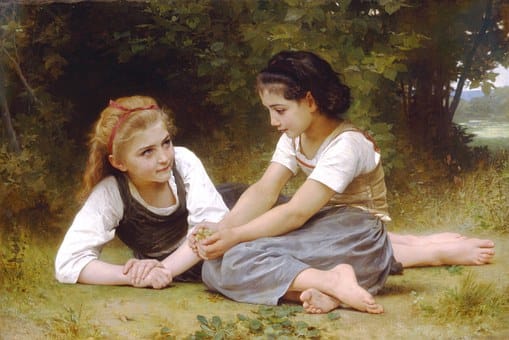 Taxi Transfers Paris Orly Airport to any destination in Orly
From Paris Orly Airport to a specific Orly street
Airporttaxitransfers.eu gets a lot of requests for airport transfers to many of these prominent streets: Rue Charles, Rue Daru, Rue Veill du Temple, Rue de Saule, Rue de Boulanger, Rue de la Berririe, Rue du Chat qui Pêche, Rue du Roi de Sicile, Rue du Ruisseau, Avenue Stephen Pichon.
From Paris Orly Airport to a government building
The purpose of needing transport at this hour is to go to a government building: Municipal Administrative Center, CAF, Sapeurs-Pompiers, PMI Pierre Marivaux, Ludothèque Joliot Curie, F.N.A.C.A., Childhood Home, C.C.A.S. – Service Social, Bivol Sirbu Corina, Cortes Alruiz Mancilla Cecilia Maggie, evanlolafranck8400, Air Et Surface Transport, Post Office Sorting Postal, Post Office, Post Office, Établissement public d'aménagement Orly Rungis – Seine Amont, PY France Education, Consulat Général du Royaume du Maroc Orly, Mairie d'Orly, Mairie.
From Paris Orly Airport to a specific event
If your intention is to go to any of the specific events like Japan Expo, March for Life (Paris), Paris Fashion Week, Paris Games Week, Paris Independent Film Festival from Paris Orly Airport you can avail Airporttaxitransfers.eu taxi services.
From Paris Orly Airport to a specific Orly hotel
Have you booked a hotel in advance? It's not a matter of concern as Airporttaxitransfers.eu can chauffeur you from Paris Orly Airport to any of the hotels: Novotel Paris Coeur d'Orly Airport, Ibis Paris Coeur d'Orly Airport, Royal Regency By Diamond Resorts, CitizenM Paris La Défense, L'Auberge des 3 Marches, Hotel Espace Champerret, Hôtel Boissière, Arena Hotel La Defense, Melia Paris La Defense, Huttopia Versailles.
From Paris Orly Airport to a specific train station
Paris Orly Airport, commonly referred to as Orly, is an international airport located partially in Orly and partially in Villeneuve-le-Roi, 7 NM 8.1 mi south of Paris, France. Flights operate to destinations in Europe, the Middle East, Africa, the Caribbean, North America and Southeast Asia. Orly remains the busiest French airport for domestic traffic and the second busiest French airport overall in passenger traffic, with 33,120,685 passengers in 2018.. Gare de Pont de Rungis – Aéroport d'Orly, Aéroport Orly Sud, Orly Ville are within 2 kilometers, so we can drop you at any of the train stations.
From Paris Orly Airport to all touristic places & cities
If you book a taxi transfer service well in advance, then it gives you immense peace of mind as then we'll ensure that our drivers come to pick you up at the pre-destined time of your flight. Even if your flight is late, we'll come to know, as we keep tracking it till 60 minutes, our drivers wait for you. But after 60 minutes they are sending to pick up other passengers. Still be rest assured when your flight arrives, however late it maybe our driver will be there to receive you.
Not only taxi transfer from the airport to the hotel and back, we offer taxi transfer to touristic places like Rungis International Market, GULLI PARK THIAIS, Parc de Sceaux, Plage Bleue State Park, Musée Fragonard d'Alfort, Parc Interdépartemental des Sports de Choisy, Property Caillebotte, Le parc des Gondoles, Le Port Aux Cerises, Royaume des enfants, Yvette, Rue du Pavé de Grignon, statue Rouget de Lisle, Lac Montalbot, Coulée verte du Sud-Parisien, Parc de Cluny, Musée Delta Athis Paray Aviation, Parc de la Coulée Verte, Port Premier, Observatory Camille Flammarion, Lac du Château Fraye, Château de Grosbois, Chevilly State Park, Parc d'Avaucourt, Maison de l'Environnement et du Développement durable de l'aéroport de Paris-Orly, Time Tripper, Lac de Viry-Châtillon, Mont Griffon, Paul Jovet Garden, Centre Jean Hardouin, Château Rouvres, Parc des Grottes, Espace ludique, Ecomusée du Val de Bièvre, Castle of Sucy-en-Brie, Parc des Prés de la Bièvre, Parc Départemental du Rancy, Musée de Saint Maur – Villa Médicis, Île Panchout, Lac de l'Essonne, Musée Robert-Dubois-Corneau, Parc Raspail, Musée de Maisons-Alfort – Chateau de Réghat, Lac de Saulx-les-Chartreux, Grand Canal, Abbaye de Saint-Maur, Arboretum Roger de Vilmorin, François Hennebique's House, Les Mûriers, Chêne d'Antin and also to cities like Grignon, Thiais, Villeneuve-le-roi, Choisy-le-roi, La Vieille Poste, Rungis, Athis-mons, Vitry-sur-seine, Vitry, Ablon-sur-seine, Chevilly-larue, Villeneuve-saint-georges, Paray-vieille-poste, Valenton, Crosne, Wissous, Larue, Alfortville, Vigneux.