Taxi
Nice Côte d'Azur Airport
Are you on a quest for finding a taxi service from Nice Côte d'Azur Airport (NCE)? Our taxi Nice Côte d'Azur Airport is always at your service for your journey all the way from the airport to your destination and back.
We assure that we are one of the cheapest, safe, quick and comfortable taxi service you can find around here. Our service is available all the days of the week and all the hours of the day.
Get an instant quote here!
Our drivers are prompt and will never be late. They'll never divulge your personal information to any third parties and they'll also help you with your luggage. We ensure that you reach your desired location: be it another city, train station, an important event, city center, your hotel or Nice Côte d'Azur Airport.

Door-To-Door Taxi Service
WE COVER ALL DESTINATIONS IN NICE
When you book one of our taxis, we will pick you up as quickly as possible and get you to your destination in total comfort and safety. Whether its to the airport or back, business meetings, city tours, night out, weddings, events or just around the corner…
AIRPORTS WE COVER SURROUNDING NICE AIRPORT
Our taxis operate from all the international airports of France, hence it's accessible from almost the cities of France. Here's a list of the airports, where our taxis operate 24/7.
Airporttaxitransfers.eu offers airport transfers for both holiday and business travelers who wants a quickly and comfortably airport or city transfer
WE HAVE FANS WORLDWIDE
Find out what customers had to say about their experience with Airporttaxitransfers.eu and see why we are the best choice for your airport transfers!
My daughter and I and my partner need regular taxis from Charleroi Airport to Leuven Hospital. In January 2015 when we found that the airport Shuttle form Charleroi to Leuven had stopped running. My partner discovered airporttaxitransfers.eu and can not praise or recommend this company too highly, A 5 stars+ service.
We used this service last week, we had a transfer in Brussels, from BRU to Charleroi. Price was very good (85 EUR for 5 people), the minivan was a new Mercedes, the driver was so careful and nice. I will call you again if I ever return to Brussels. Thank you so much for the enjoyable experience!
WOW I dont really know what else to say. This is the Best Company I have ever seen. I wanted to thank you for all your good job. I am really looking forward contacting you again! Thank you so much for service, WOW- AMAZING!
A CAR FOR EVERY OCCASION
From low cost to luxury, we have something for any of your travel needs
Prices For Airport Transfers In Nice
There are a lot of companies operating this kind of service in Nice and hence it's impossible to compare everybody's price. Below you'll find a table of the average prices to and from Nice Côte d'Azur Airport to the important places in France.
We believe in transparency in all our transactions and hence you'll get a fixed price with us, as we have no hidden fees. Place your booking today on our website and we can vouch that our taxi fares Nice Côte d'Azur Airport is quite reasonable and will never leave a hole in your pocket.
You can book a Nice taxi quickly and easily online up to 3 months in advance or on-demand.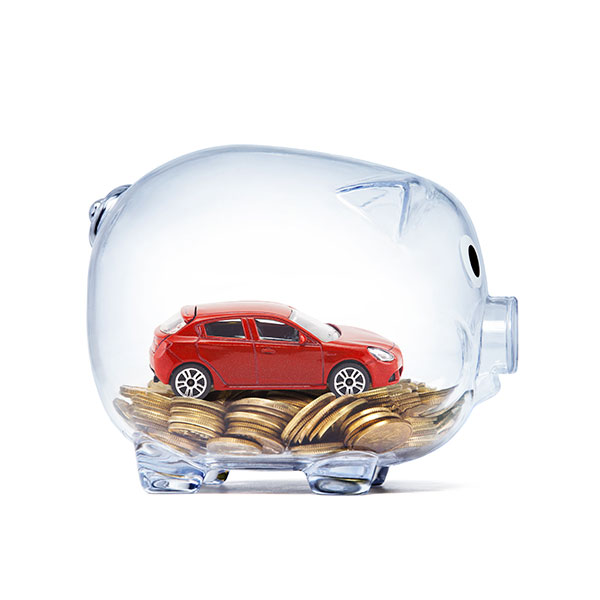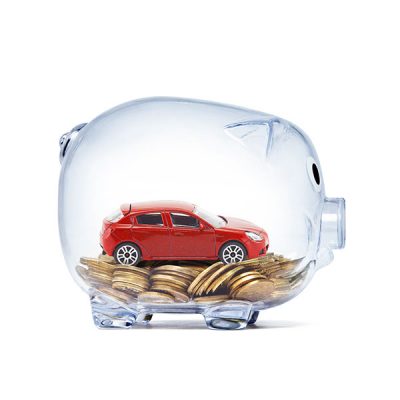 ADVANTAGES OF PRE-BOOKING AN AIRPORT TAXI SERVICE IN NICE
The advantages of booking a taxi through our online portal has much more advantages than you can imagine.
Here are some benefits of booking airport service from Nice.
Other popular taxi service locations in Nice
We cover other cities outside Nice, the whole of Europe , including many popular locations such as Paris, Lyon, Bordeaux, Marseille, Strasbourg, Toulouse, Nantes, Lille, Cannes, Montpellier, Aix-en-Provence, Avignon, Colmar, Dijon, Rouen, Tours, La Rochelle, Grenoble, Rennes, Reims, Biarritz, Amiens, Carcassonne, Saint-Malo, Annecy, Antibes, Nîmes, Arles, Saint-Tropez, Angers, Le Havre, Orléans, Versailles, Yvelines, Troyes, Caen, Limoges, Toulon, Perpignan, Besançon, Clermont-Ferrand, Bayonne, Blois, Brest, Chartres, Metz, Roubaix, Le Mans, Saint-Étienne, Ajaccio, Narbonne.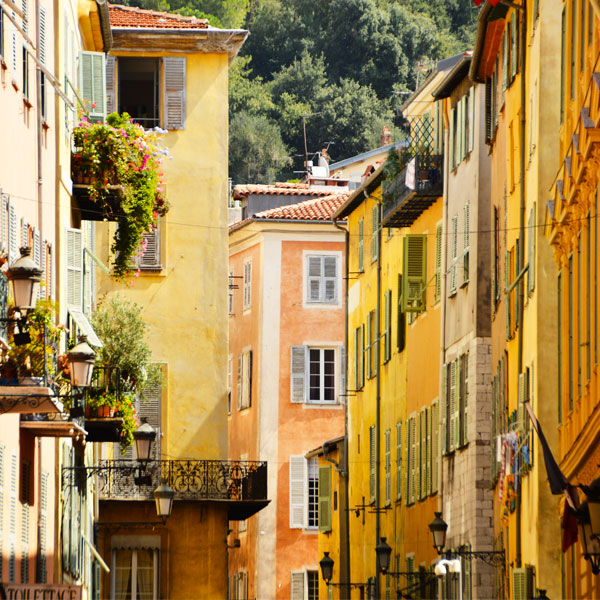 Taxi Transfers Nice Côte d'Azur Airport to any destination in Nice
From Nice Côte d'Azur Airport to a specific Nice street
Airporttaxitransfers.eu gets a lot of requests for airport transfers to many of these prominent streets: Rue Place Vieille, Impasse des Liserons, Mont Bronx, Promenade des Anglais, Rue Droite, Boulevard Victor Hugo, Boulevard de Cimiez, Corniches, Cours Saleya, Route de Turine.
From Nice Côte d'Azur Airport to a government building
The purpose of needing transport at this hour is to go to a government building: Maison Du Department Nice Center, CRT Côte d'Azur France, Palace of the Dukes Of Savoy, Douanes (Direction Régionale de Nice), Office du Tourisme et des Congrès, CAF de Nice-Nord, La Poste Nice Grimaldi BP, Post Office, Post Office, Centre des Finances Publiques, Post Office, La Poste, La Poste Nice Magnan, Post Office, La Poste Nice Wilson, Pôle emploi – Direction territoriale Alpes Maritimes, Eco Vallée, Post Office.
From Nice Côte d'Azur Airport to a specific event
If your intention is to go to any of the specific events like Festival du Livre , Monte-Carlo Rally, Le Tour de France, Fete des Roses, Nice Carnival from Nice Côte d'Azur Airport you can avail Airporttaxitransfers.eu taxi services.
From Nice Côte d'Azur Airport to a specific Nice hotel
Have you booked a hotel in advance? It's not a matter of concern as Airporttaxitransfers.eu can chauffeur you from Nice Côte d'Azur Airport to any of the hotels: Best Western Plus Hôtel Massena Nice, Hotel Boréal Nice, Trocadero, Ibis Styles Nice Centre Gare, Best Western New York, Hôtel Le Royal Promenade des Anglais, Radisson Blu Hotel Nice, Saint Gothard, Campanile Nice Aéroport, Hotel Du Midi.
From Nice Côte d'Azur Airport to a specific train station
Nice Côte d'Azur Airport is an international airport located 3.7 mi southwest of Nice, in the Alpes-Maritimes départment of France. It is the third busiest airport in France and serves as a focus city for Air France and an operating base for easyJet. The airport covers an area of over 1.43 sq mi, with 1.04 sq mi used by its two parallel runways and the two passenger terminals and freight terminal. The airport's theoretical capacity is 13 million annual passengers and 52 movements (26 landings) per hour.. Gare de Nice Ville, Nice-Riquier, Gare de Nice Saint-Augustin are within 2 kilometers, so we can drop you at any of the train stations.
From Nice Côte d'Azur Airport to all touristic places & cities
If you book a taxi transfer service well in advance, then it gives you immense peace of mind as then we'll ensure that our drivers come to pick you up at the pre-destined time of your flight. Even if your flight is late, we'll come to know, as we keep tracking it till 60 minutes, our drivers wait for you. But after 60 minutes they are sending to pick up other passengers. Still be rest assured when your flight arrives, however late it maybe our driver will be there to receive you.
Not only taxi transfer from the airport to the hotel and back, we offer taxi transfer to touristic places like Promenade des Anglais, Musée Matisse, French Riviera, Marc Chagall National Museum, Castle of Nice, old nice, Cours Saleya, Musée d'art moderne et d'art contemporain, St Nicholas Russian Orthodox Cathedral, Cimiez, Place Massena, Palais Lascaris, Castle Hill, Parc Phœnix, Baie des Anges, Place Garibaldi, Nice Cathedral, Fondation Maeght, Loup, Notre-Dame de Nice, musée Masséna, Musée des Beaux-Arts de Nice, Avenue Jean Médecin, Place Rossetti, Grimaldi Castle Museum, musée Renoir, Cimiez Monastery, Grande Corniche, The Rosary Chapel, Promenade du Paillon, Parc du Mont Boron, Paillon, Fort du Mont Alban, Mont Boron, Fondation Maeght, Musee D'Archeologie, Jean-Médecin, Asian Arts Museum, Musée national Fernand Léger, Nice Observatory, Monument aux Morts, Chapelle de Saint-Pierre des Pecheurs (Chapelle de Cocteau), Depart Petit Train, MARCHÉ AUX FLEURS COURS SALEYA (COURS SALEYA), Villefranche Beach, quai des États-Unis, Château de Bellet, Casino Barrière, Musée National du Sport, Canyon Forest and also to cities like Laignes, Vertault, Marcenay, Villedieu, Molesme, Maulnes, Channes, Gland, Fontaines-les-seches, Poincon-les-larrey, Balot, Villon, Bragelogne, Pimelles, Les Riceys, Baon, Pothieres, Noiron Sur Seine, Ancy-le-franc.