Taxi
Berlin Schönefeld Airport
Are you on a quest for finding a taxi service from Berlin Schönefeld Airport (SXF)? Our taxi Berlin Schönefeld Airport is always at your service for your journey all the way from the airport to your destination and back.
We assure that we are one of the cheapest, safe, quick and comfortable taxi service you can find around here. Our service is available all the days of the week and all the hours of the day.
Get an instant quote here!
Our drivers are prompt and will never be late. They'll never divulge your personal information to any third parties and they'll also help you with your luggage. We ensure that you reach your desired location: be it another city, train station, an important event, city center, your hotel or Berlin Schönefeld Airport.

Door-To-Door Taxi Service
WE COVER ALL DESTINATIONS IN SCHöNEFELD
When you book one of our taxis, we will pick you up as quickly as possible and get you to your destination in total comfort and safety. Whether its to the airport or back, business meetings, city tours, night out, weddings, events or just around the corner…
AIRPORTS WE COVER SURROUNDING SCHöNEFELD AIRPORT
Our taxis operate from all the international airports of Germany, hence it's accessible from almost the cities of Germany. Here's a list of the airports, where our taxis operate 24/7.
Airporttaxitransfers.eu offers airport transfers for both holiday and business travelers who wants a quickly and comfortably airport or city transfer
WE HAVE FANS WORLDWIDE
Find out what customers had to say about their experience with Airporttaxitransfers.eu and see why we are the best choice for your airport transfers!
My daughter and I and my partner need regular taxis from Charleroi Airport to Leuven Hospital. In January 2015 when we found that the airport Shuttle form Charleroi to Leuven had stopped running. My partner discovered airporttaxitransfers.eu and can not praise or recommend this company too highly, A 5 stars+ service.
WOW I dont really know what else to say. This is the Best Company I have ever seen. I wanted to thank you for all your good job. I am really looking forward contacting you again! Thank you so much for service, WOW- AMAZING!
We used this service last week, we had a transfer in Brussels, from BRU to Charleroi. Price was very good (85 EUR for 5 people), the minivan was a new Mercedes, the driver was so careful and nice. I will call you again if I ever return to Brussels. Thank you so much for the enjoyable experience!
A CAR FOR EVERY OCCASION
From low cost to luxury, we have something for any of your travel needs
Prices For Airport Transfers In Schönefeld
There are a lot of companies operating this kind of service in Schönefeld and hence it's impossible to compare everybody's price. Below you'll find a table of the average prices to and from Berlin Schönefeld Airport to the important places in Germany.
We believe in transparency in all our transactions and hence you'll get a fixed price with us, as we have no hidden fees. Place your booking today on our website and we can vouch that our taxi fares Berlin Schönefeld Airport is quite reasonable and will never leave a hole in your pocket.
You can book a Schönefeld taxi quickly and easily online up to 3 months in advance or on-demand.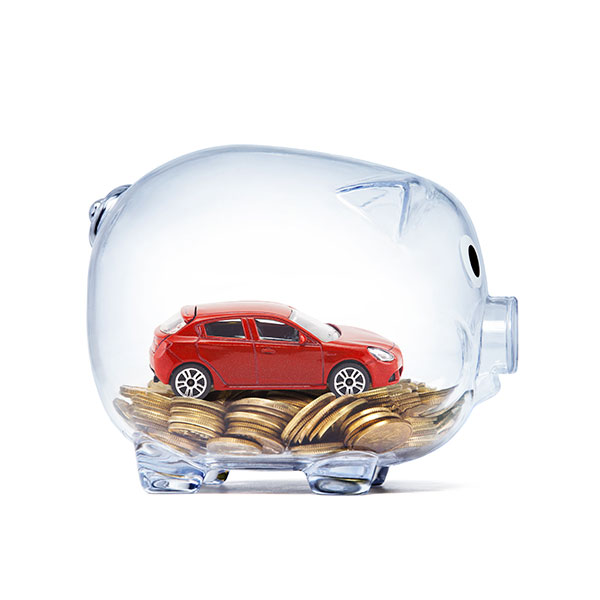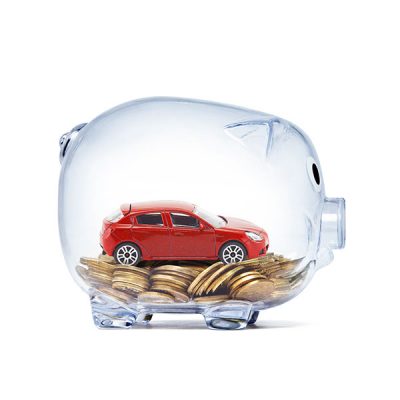 ADVANTAGES OF PRE-BOOKING AN AIRPORT TAXI SERVICE IN SCHöNEFELD
The advantages of booking a taxi through our online portal has much more advantages than you can imagine.
Here are some benefits of booking airport service from Schönefeld.
Other popular taxi service locations in Schönefeld
We cover other cities outside Schönefeld, the whole of Europe , including many popular locations such as Berlin, Munich, Hamburg, Cologne, Frankfurt, Stuttgart, Düsseldorf, Dresden, Nuremberg, Leipzig, Heidelberg, Bremen, Regensburg, Bonn, Lübeck, Rothenburg ob der Tauber, Freiburg im Breisgau, Aachen, Hanover, Bamberg, Trier, Weimar, Würzburg, Potsdam, Dortmund, Essen, Erfurt, Mainz, Koblenz, Füssen, Wiesbaden, Augsburg, Baden-Baden, Mannheim, Göttingen, Darmstadt, Wolfsburg, Ulm, Münster, Kiel, Erlangen, Konstanz, Kassel, Karlsruhe, Rostock, Ingolstadt, Bochum, Duisburg, Bielefeld, Cochem, Görlitz.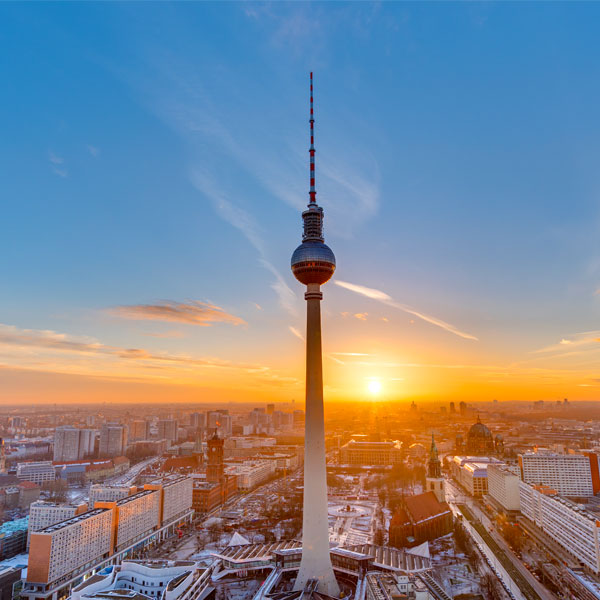 Taxi Transfers Berlin Schönefeld Airport to any destination in Schönefeld
From Berlin Schönefeld Airport to a specific Schönefeld street
Airporttaxitransfers.eu gets a lot of requests for airport transfers to many of these prominent streets: Kaiserdamm, Ebertstraße, Fasanerieallee, Frankfurter Allee, Friedrichstraße, Leipziger Straße, Leuschnerdamm, Tauentzienstraße, Tiergartenstraße, Turmstraße.
From Berlin Schönefeld Airport to a government building
The purpose of needing transport at this hour is to go to a government building: Bauhof der Gemeinde Schönefeld, Airport Region Berlin Brandenburg, City Hall Municipal Schoenefeld, Federal Aviation Office Berlin Office, Zollamt Berlin-Flughafen Schönefeld, Zoll, Agentur für Arbeit Königs-Wusterhausen, Schoenefeld Airport Police Station, Employment Agency Treptow-Koepenick, Bundesinstitut für Risikobewertung, Planungsamt der Bundeswehr, Reichstag Building, BVL, Freiwillige Feuerwehr Schönefeld, Ingenieurbüro Bertels GmbH, Flughafenfeuerwehr Wache Ost, Foreign Office of the Federal Republic of Germany, IHK-Geschäftsstelle Schönefeld, Freiwillige Feuerwehr Schönefeld.
From Berlin Schönefeld Airport to a specific event
If your intention is to go to any of the specific events like Berlin Marathon, Berlin Pride, Berlin Short Film Festival, BIG 25 Berlin, Boddinale from Berlin Schönefeld Airport you can avail Airporttaxitransfers.eu taxi services.
From Berlin Schönefeld Airport to a specific Schönefeld hotel
Have you booked a hotel in advance? It's not a matter of concern as Airporttaxitransfers.eu can chauffeur you from Berlin Schönefeld Airport to any of the hotels: IntercityHotel Berlin Brandenburg Airport, Albergo Hotel, Schulz Hotel Berlin Wall at the East Side Gallery, Motel One Berlin-Alexanderplatz, Pentahotel Berlin Potsdam, Motel One Berlin-Upper West, Motel One Berlin-Spittelmarkt, 25hours Hotel Bikini Berlin, H10 Berlin Ku'damm, New Green Apartments.
From Berlin Schönefeld Airport to a specific train station
Berlin Schönefeld Airport is the secondary international airport of Berlin, the capital of Germany. It is located 18 km southeast of Berlin. In 2017 the airport handled 12.9 million passengers by serving mainly European metropolitan and leisure destinations. chönefeld Airport was the major civil airport of East Germany (GDR) and the only airport of the former East Berlin.. Berlin Springpfuhl station, Berlin-Friedrichsfelde Ost station, Berlin Landsberger Allee station, Berlin Albrechtshof station, Berlin Alt-Reinickendorf station, Berlin Prenzlauer Allee station, Berlin-Blankenburg station, Siemensstadt-Fürstenbrunn station, Eichborndamm station, Berlin-Frohnau station, Berlin Oranienburger Straße station, Berlin Wriezener Bahnhof, Berlin-Karow station, Berlin-Schönholz station, Berlin-Pankow-Heinersdorf station, Berlin Storkower Straße station, Berlin-Lichterfelde West station, Berlin Old Ostbahnhof are within 2 kilometers, so we can drop you at any of the train stations.
From Berlin Schönefeld Airport to all touristic places & cities
If you book a taxi transfer service well in advance, then it gives you immense peace of mind as then we'll ensure that our drivers come to pick you up at the pre-destined time of your flight. Even if your flight is late, we'll come to know, as we keep tracking it till 60 minutes, our drivers wait for you. But after 60 minutes they are sending to pick up other passengers. Still be rest assured when your flight arrives, however late it maybe our driver will be there to receive you.
Not only taxi transfer from the airport to the hotel and back, we offer taxi transfer to touristic places like Brandenburg Gate, Reichstag Building, Memorial to the Murdered Jews of Europe, Berlin Cathedral Church, East Side Gallery, Museum Island, Checkpoint Charlie, Alexanderplatz, Potsdamer Platz, Berliner Fernsehturm, Pergamonmuseum, Charlottenburg Palace, Berlin Wall Memorial, Sanssouci Palace, Spree, Unter den Linden, Victory Column, Gendarmenmarkt, Kaiser Wilhelm Memorial Church, Zoo Berlin, Kurfürstendamm, Jewish Museum Berlin, DDR Museum, Neues Museum, Topography of Terror, Wall Museum – Checkpoint Charlie, Friedrichstraße, Mauerpark, Altes Museum, Kaufhaus des Westens, Großer Tiergarten, Bode Museum, Alte Nationalgalerie, AquaDom & SEA LIFE Berlin, German Historical Museum, Rotes Rathaus, Botanical Garden and Botanical Museum, Olympiastadion Berlin, Oberbaum Bridge, Alexanderplatz, Bebelplatz, French Cathedral, Bellevue Palace, German Museum of Technology, Hackesche Höfe, Nikolaikirche, Berliner Philharmonie, Teufelsberg, Soviet War Memorial Treptow, Hamburger Bahnhof and also to cities like Prenzlauer Berg, Tiergarten, Friedrichshain, Kreuzberg, Wedding, Moabit, Wilhelmsberg, Treptow, Pankow, Tempelhof, Heinersdorf, Wilmersdorf, Charlottenburg, Berlin-lichtenberg, Halensee, Steglitz, Reinickendorf, Berlin-niederschonhausen, Berlin-hohenschonhausen.