Taxi
Marseille Provence Airport
Are you on a quest for finding a taxi service from Marseille Provence Airport (MRS)? Our taxi Marseille Provence Airport is always at your service for your journey all the way from the airport to your destination and back.
We assure that we are one of the cheapest, safe, quick and comfortable taxi service you can find around here. Our service is available all the days of the week and all the hours of the day.
Get an instant quote here!
Our drivers are prompt and will never be late. They'll never divulge your personal information to any third parties and they'll also help you with your luggage. We ensure that you reach your desired location: be it another city, train station, an important event, city center, your hotel or Marseille Provence Airport.

Door-To-Door Taxi Service
WE COVER ALL DESTINATIONS IN MARSEILLE
When you book one of our taxis, we will pick you up as quickly as possible and get you to your destination in total comfort and safety. Whether its to the airport or back, business meetings, city tours, night out, weddings, events or just around the corner…
AIRPORTS WE COVER SURROUNDING MARSEILLE AIRPORT
Our taxis operate from all the international airports of France, hence it's accessible from almost the cities of France. Here's a list of the airports, where our taxis operate 24/7.
Airporttaxitransfers.eu offers airport transfers for both holiday and business travelers who wants a quickly and comfortably airport or city transfer
WE HAVE FANS WORLDWIDE
Find out what customers had to say about their experience with Airporttaxitransfers.eu and see why we are the best choice for your airport transfers!
We used this service last week, we had a transfer in Brussels, from BRU to Charleroi. Price was very good (85 EUR for 5 people), the minivan was a new Mercedes, the driver was so careful and nice. I will call you again if I ever return to Brussels. Thank you so much for the enjoyable experience!
My daughter and I and my partner need regular taxis from Charleroi Airport to Leuven Hospital. In January 2015 when we found that the airport Shuttle form Charleroi to Leuven had stopped running. My partner discovered airporttaxitransfers.eu and can not praise or recommend this company too highly, A 5 stars+ service.
WOW I dont really know what else to say. This is the Best Company I have ever seen. I wanted to thank you for all your good job. I am really looking forward contacting you again! Thank you so much for service, WOW- AMAZING!
A CAR FOR EVERY OCCASION
From low cost to luxury, we have something for any of your travel needs
Prices For Airport Transfers In Marseille
There are a lot of companies operating this kind of service in Marseille and hence it's impossible to compare everybody's price. Below you'll find a table of the average prices to and from Marseille Provence Airport to the important places in France.
We believe in transparency in all our transactions and hence you'll get a fixed price with us, as we have no hidden fees. Place your booking today on our website and we can vouch that our taxi fares Marseille Provence Airport is quite reasonable and will never leave a hole in your pocket.
You can book a Marseille taxi quickly and easily online up to 3 months in advance or on-demand.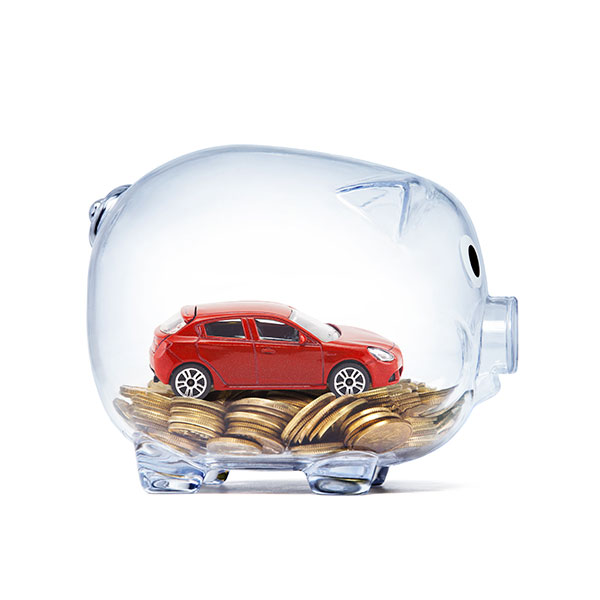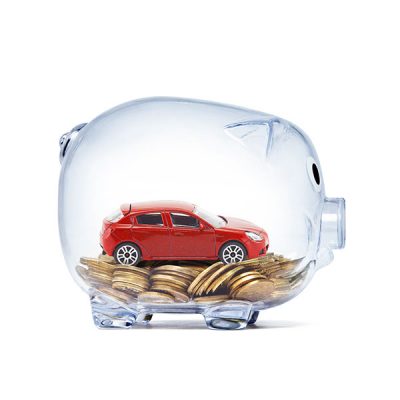 ADVANTAGES OF PRE-BOOKING AN AIRPORT TAXI SERVICE IN MARSEILLE
The advantages of booking a taxi through our online portal has much more advantages than you can imagine.
Here are some benefits of booking airport service from Marseille.
Other popular taxi service locations in Marseille
We cover other cities outside Marseille, the whole of Europe , including many popular locations such as Paris, Nice, Lyon, Bordeaux, Strasbourg, Toulouse, Nantes, Lille, Cannes, Montpellier, Aix-en-Provence, Avignon, Colmar, Dijon, Rouen, Tours, La Rochelle, Grenoble, Rennes, Reims, Biarritz, Amiens, Carcassonne, Saint-Malo, Annecy, Antibes, Nîmes, Arles, Saint-Tropez, Angers, Le Havre, Orléans, Versailles, Yvelines, Troyes, Caen, Limoges, Toulon, Perpignan, Besançon, Clermont-Ferrand, Bayonne, Blois, Brest, Chartres, Metz, Roubaix, Le Mans, Saint-Étienne, Ajaccio, Narbonne.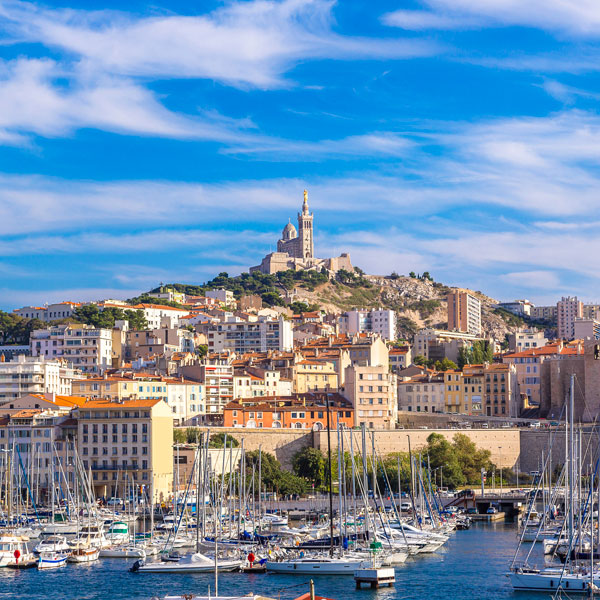 Taxi Transfers Marseille Provence Airport to any destination in Marseille
From Marseille Provence Airport to a specific Marseille street
Airporttaxitransfers.eu gets a lot of requests for airport transfers to many of these prominent streets: Quai du Port, Canebière, Rue des Abandonnés, Traverse de l'Abattoir, Place des Abattoirs, Boulevard Aiglin, Boulevard Albanès, Impasse Albarel-Malavasi, Allée des Albatros, Rue Arnaud.
From Marseille Provence Airport to a government building
The purpose of needing transport at this hour is to go to a government building: Marseille City Hall, Crédit Municipal de Marseille, Métropole Aix Marseille Provence, Urban Community of Marseille Provence Métropole, Centre Communal Action Sociale de Marseille, CPAM des Bouches-du-Rhône / Désirée Clary, Inserm, Mairie de Marseille (Direction des Musées), Douanes, Centre du service national CSN de Marseille, Order Of Marseille Lawyers, Dir Regionale Des Douanes de Marseille, Agence Environnement et Maitrise Energie, Institut National de la Statistique et des Etudes Economiques, CNRS Joseph Aiguier, Laboratoire Information Génomique et Structurale (CNRS), Police Nationale, Ministère de la Défense, Ministère de la Défense, Mairie de Marseille (Direction Générale Adjointe Numérique et Système d'Information).
From Marseille Provence Airport to a specific event
If your intention is to go to any of the specific events like Fête de la Chandeleur, Festival de Marseille, Fête de la Musique, Mondial La Marseillaise à Pétanque, Bastille Day from Marseille Provence Airport you can avail Airporttaxitransfers.eu taxi services.
From Marseille Provence Airport to a specific Marseille hotel
Have you booked a hotel in advance? It's not a matter of concern as Airporttaxitransfers.eu can chauffeur you from Marseille Provence Airport to any of the hotels: Holiday Inn Express Marseille Saint Charles, Residhotel Le Grand Prado, Staycity Aparthotels Centre Vieux Port, Odalys City Marseille Le Dôme, Montempô Apparthôtel Marseille Centre Euromed, Newhotel Saint Charles, Residhome Marseille Saint-Charles, Campanile Marseille Saint Antoine, Citadines Castellane Marseille, Aparthotel Adagio Access Marseille Saint Charles.
From Marseille Provence Airport to a specific train station
Marseille Provence Airport or Aéroport de Marseille Provence is an international airport located 17 mile northwest of Marseille. The airport's hinterland goes from Gap to Arles and from Toulon to Avignon. It is the fifth busiest French airport by passenger traffic and third largest for cargo traffic. Marseille Provence Airport serves as a focus city for Air France. In 2012 the airport achieved the fourth highest European passenger traffic growth, at 12.7%. Gare de Marseille-Saint-Charles, Gare de Picon-Busserine, Marseille-Blancarde are within 2 kilometers, so we can drop you at any of the train stations.
From Marseille Provence Airport to all touristic places & cities
If you book a taxi transfer service well in advance, then it gives you immense peace of mind as then we'll ensure that our drivers come to pick you up at the pre-destined time of your flight. Even if your flight is late, we'll come to know, as we keep tracking it till 60 minutes, our drivers wait for you. But after 60 minutes they are sending to pick up other passengers. Still be rest assured when your flight arrives, however late it maybe our driver will be there to receive you.
Not only taxi transfer from the airport to the hotel and back, we offer taxi transfer to touristic places like Old Port of Marseille, Basilique Notre-Dame de la Garde, Massif des Calanques, Château d'If, Museum of European and Mediterranean Civilisations, Parc national des Calanques, Palais Longchamp, Cathédrale La Major, Frioul archipelago, Fort Saint-Jean, Parc Borély, Abbaye Saint-Victor, Canebière, Orange Vélodrome, La Vieille Charité, Calanque de Morgiou, Calanque de Sormiou, Calanque, Vallon des Auffes, Calanque de Port-Miou, Marseille History Museum, Calanque de Sugiton, Le Panier, Unité d'Habitation, Calanque de Port Pin, Corniche des Crêtes, Musée des Beaux-Arts, Marseille, La Joliette, Saint-Charles, Friche Belle de Mai, Gare de Marseille-Saint-Charles, cours Julien, Calanque de Callelongue, Plages du Prado, Pharo, Ratonneau, avenue du Prado, Musée Cantini, île de Riou, Massif de Marseilleveyre, Porte d'Aix, Plage des Catalans, Fort Saint-Nicolas, Les Petits Trains de Marseille, La Pointe-Rouge, Port de Cassis, Saint-Victor, Jardin des Vestiges, Museum of Contemporary Art and also to cities like Jouet, Beffes, Les Chaumes-de-loudin, Les Chamignons, Cours-les-barres, Torteron, Precy, Tronsanges, Menetou-couture, Argenvieres, Jussy-le-chaudrier, Pougues, Garigny, Garchizy, Les Aubues, Fourchambault, Beau-renard, Le Briou.