Taxi
Brussels South Airport
Are you on a quest for finding a taxi service from Brussels South Airport (CRL)? Our taxi Brussels South Airport is always at your service for your journey all the way from the airport to your destination and back.
We assure that we are one of the cheapest, safe, quick and comfortable taxi service you can find around here. Our service is available all the days of the week and all the hours of the day.
Get an instant quote here!
Our drivers are prompt and will never be late. They'll never divulge your personal information to any third parties and they'll also help you with your luggage. We ensure that you reach your desired location: be it another city, train station, an important event, city center, your hotel or Brussels South Airport.

Door-To-Door Taxi Service
WE COVER ALL DESTINATIONS IN CHARLEROI
When you book one of our taxis, we will pick you up as quickly as possible and get you to your destination in total comfort and safety. Whether its to the airport or back, business meetings, city tours, night out, weddings, events or just around the corner…
AIRPORTS WE COVER SURROUNDING CHARLEROI AIRPORT
Our taxis operate from all the international airports of Belgium, hence it's accessible from almost the cities of Belgium. Here's a list of the airports, where our taxis operate 24/7.
Airporttaxitransfers.eu offers airport transfers for both holiday and business travelers who wants a quickly and comfortably airport or city transfer
WE HAVE FANS WORLDWIDE
Find out what customers had to say about their experience with Airporttaxitransfers.eu and see why we are the best choice for your airport transfers!
WOW I dont really know what else to say. This is the Best Company I have ever seen. I wanted to thank you for all your good job. I am really looking forward contacting you again! Thank you so much for service, WOW- AMAZING!
We used this service last week, we had a transfer in Brussels, from BRU to Charleroi. Price was very good (85 EUR for 5 people), the minivan was a new Mercedes, the driver was so careful and nice. I will call you again if I ever return to Brussels. Thank you so much for the enjoyable experience!
My daughter and I and my partner need regular taxis from Charleroi Airport to Leuven Hospital. In January 2015 when we found that the airport Shuttle form Charleroi to Leuven had stopped running. My partner discovered airporttaxitransfers.eu and can not praise or recommend this company too highly, A 5 stars+ service.
A CAR FOR EVERY OCCASION
From low cost to luxury, we have something for any of your travel needs
Prices For Airport Transfers In Charleroi
There are a lot of companies operating this kind of service in Charleroi and hence it's impossible to compare everybody's price. Below you'll find a table of the average prices to and from Brussels South Airport to the important places in Belgium.
We believe in transparency in all our transactions and hence you'll get a fixed price with us, as we have no hidden fees. Place your booking today on our website and we can vouch that our taxi fares Brussels South Airport is quite reasonable and will never leave a hole in your pocket.
You can book a Charleroi taxi quickly and easily online up to 3 months in advance or on-demand.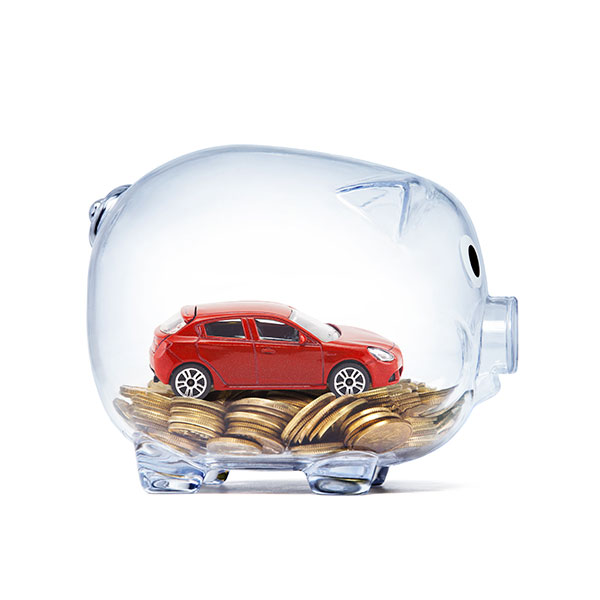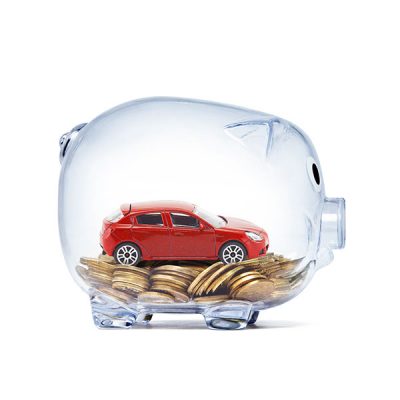 ADVANTAGES OF PRE-BOOKING AN AIRPORT TAXI SERVICE IN CHARLEROI
The advantages of booking a taxi through our online portal has much more advantages than you can imagine.
Here are some benefits of booking airport service from Charleroi.
Other popular taxi service locations in Charleroi
We cover other cities outside Charleroi, the whole of Europe , including many popular locations such as Brussels, Liege, Antwerp, Bruges, Ghent, Leuven, Mons, Mechelen, Liège, Namur, Ypres, Dinant, Tournai, Ostend, Spa, Durbuy, Kortrijk, Hasselt, Bastogne, Aalst, Knokke-Heist, Bouillon, Louvain-la-Neuve, Rochefort, Lier, Waterloo, Genk, Binche, Tongeren, Lille, Oudenaarde, Sint-Niklaas, Malmedy, Han-sur-Lesse, Braine-l'Alleud, Beauraing, Turnhout, Anderlecht, De Haan, Halle, Diest, La Louvière, Verviers, Ixelles, Schoten, Tienen, Roeselare, Saint-Gilles, Dendermonde, De Panne, Mouscron.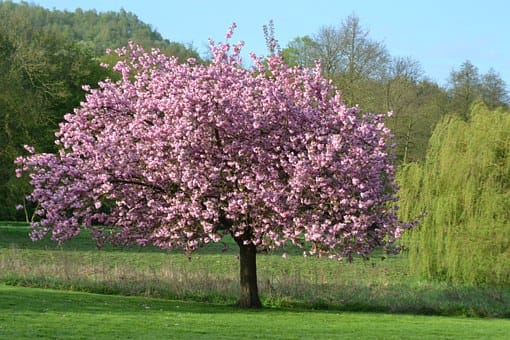 Taxi Transfers Brussels South Airport to any destination in Charleroi
From Brussels South Airport to a specific Charleroi street
Airporttaxitransfers.eu gets a lot of requests for airport transfers to many of these prominent streets: Avenue Eugène Mascaux , Avenue Louis de Brouckère, Avenue Marius Meurée, Avenue de Waterloo, Avenue de la C.E.C.A., Boulevard Audent, Boulevard Joseph Tirou, Boulevard Pierre , Chaussée de Bruxelles, Rue Charles Lindberg.
From Brussels South Airport to a government building
The purpose of needing transport at this hour is to go to a government building: IGRETEC, Service IFAPME de Charleroi, CAPAC, Province de Hainaut – Direction générale de l'Action sociale, Province de Hainaut, Attentia, Ifapme – Headquarters, ONEM – Bureau de Charleroi, Administration Communale Charleroi, Administration communale de Charleroi – Service Etat Civil – Cimetières, Office National Allocations Familiales pour Travailleurs Salariés (ONAFTS), Hôtel de Ville de Charleroi, Charleroi voirie secteur sud ouest centre, Maison communale, Société wallonne du Logement (S.W.L.), FAMIWAL Charleroi, Siège central FAMIWAL, Wallonie SPW DGO4 – territoire, logement, énergie | Direction extérieure du Hainaut 2, SPF Finances Charleroi, Infocenter SPF Finances Charleroi.
From Brussels South Airport to a specific event
If your intention is to go to any of the specific events like A children's festival at the BPS22, The Mariemont Estate's open days, Brock'n'Roll Factory #3, CRIE Christmas market, ChocoPalace, Le Réveil du Lac de Bambois, The Saint-Fiacre folkloric march, Django, The Sainte-Rolende folkloric procession, Discovering Wallonia's vineyards and breweries, The Fête de la poterie in Bouffioulx, The Tram festival, The Saint-Eugène beer festival, Binche's September festivities, Seneffe Festival, The Pardon sambrien, Tempo Color, Châtelet's organ concerts festival, The Cazier race, Halloween at the Trazegnies castle, Sart-Dames-Avelines' Halloween Festival, Charleroi's Christmas market, The Morlanwelz Christmas market, Binche's Christmas market, Gilly Christmas market, Ham-sur-Heure's Christmas market, The Magic of Christmas in Liberchies, Fosteau castle's Christmas market from Brussels South Airport you can avail Airporttaxitransfers.eu taxi services.
From Brussels South Airport to a specific Charleroi hotel
Have you booked a hotel in advance? It's not a matter of concern as Airporttaxitransfers.eu can chauffeur you from Brussels South Airport to any of the hotels: Hotel Charleroi Airport, Hotel Balladins Charleroi, Hotel South, Best Western Plus Aero, Ibis Charleroi Centre Gare , Ibis Budget Charleroi Aeroport , Leonardo Hotel Charleroi City Center , Hotel Charleroi Business , Hotel Class'eco Charleroi , Park Hotel Airport , Hotel De La Basse Sambre.
From Brussels South Airport to a specific train station
Charleroi Airport is situated 34 miles (55 kilometres) south of Brussels, in Charleroi. Brussels South Charleroi Airport, also called Charleroi Airport or Gosselies Airport, is the second largest airport in Brussels. It is served predominantly by the economy airline Ryan Air, together with charter carriers Jetairfly, Wizz Air and other seasonal holiday charters.. Charleroi-South, Marchienne-au-Pont, La Louvière-Sud, Tamines, Berzée, Jamioulx, Châtelet (B), Marchienne-Zone, Charleroi-West, Couillet are within 2 kilometers, so we can drop you at any of the train stations.
From Brussels South Airport to all touristic places & cities
If you book a taxi transfer service well in advance, then it gives you immense peace of mind as then we'll ensure that our drivers come to pick you up at the pre-destined time of your flight. Even if your flight is late, we'll come to know, as we keep tracking it till 60 minutes, our drivers wait for you. But after 60 minutes they are sending to pick up other passengers. Still be rest assured when your flight arrives, however late it maybe our driver will be there to receive you.
Not only taxi transfer from the airport to the hotel and back, we offer taxi transfer to touristic places like Bois du Cazier, Sambre, musée de la photographie à Charleroi, Brussels–Charleroi Canal, BPS22, AIRSPACE Indoor Skydiving, Trazegnies Castle, Bowling Circus Gosselies, EUROPEAN FLIGHT SIMULATOR, Haine, Brussels South Karting, Centre de Culture Scientifique de l'Ulb a Charleroi-Parentville ASBL, Chapelle Notre-Dame de Heigne, MUSÉE DU VERRE, Arboretum of Monceau-Sur-Sambre, Terre al'danse, Reine Astrid, Parc Bivort, Etang callewaert, Place De La Digue Charleroi, Caserne, Terril of Freelancing, Musée Jules Destrée, église Saint-Christophe de Charleroi, Acoz Castle, Maison du bailli à Charleroi, Maison Magritte, Donjon de Mellet, Rue Léon Bernus, Centre Général Gérard LIGNY, Musée des Chasseurs à pied, Poterie Dubois, Terrils du Martinet, Beffroi de Charleroi, Château Bilquin de Cartier, Le Cabinet de Maître Hembise, Etang des Forges SPRL and also to cities like Les Bons Villers, Fleurus, Châtelet, Gerpinnes, Ham-sur-Heure-Nalinnes, Montigny-le-Tilleul, Fontaine-l'Évêque, Courcelles, Pont-à-Celles.