Taxi
Antwerp Airport
Are you on a quest for finding a taxi service from Antwerp Airport (ANR)? Our taxi Antwerp Airport is always at your service for your journey all the way from the airport to your destination and back.
We assure that we are one of the cheapest, safe, quick and comfortable taxi service you can find around here. Our service is available all the days of the week and all the hours of the day.
Get an instant quote here!
Our drivers are prompt and will never be late. They'll never divulge your personal information to any third parties and they'll also help you with your luggage. We ensure that you reach your desired location: be it another city, train station, an important event, city center, your hotel or Antwerp Airport.

Door-To-Door Taxi Service
WE COVER ALL DESTINATIONS IN ANTWERP
When you book one of our taxis, we will pick you up as quickly as possible and get you to your destination in total comfort and safety. Whether its to the airport or back, business meetings, city tours, night out, weddings, events or just around the corner…
AIRPORTS WE COVER SURROUNDING ANTWERP AIRPORT
Our taxis operate from all the international airports of Belgium, hence it's accessible from almost the cities of Belgium. Here's a list of the airports, where our taxis operate 24/7.
Airporttaxitransfers.eu offers airport transfers for both holiday and business travelers who wants a quickly and comfortably airport or city transfer
WE HAVE FANS WORLDWIDE
Find out what customers had to say about their experience with Airporttaxitransfers.eu and see why we are the best choice for your airport transfers!
WOW I dont really know what else to say. This is the Best Company I have ever seen. I wanted to thank you for all your good job. I am really looking forward contacting you again! Thank you so much for service, WOW- AMAZING!
My daughter and I and my partner need regular taxis from Charleroi Airport to Leuven Hospital. In January 2015 when we found that the airport Shuttle form Charleroi to Leuven had stopped running. My partner discovered airporttaxitransfers.eu and can not praise or recommend this company too highly, A 5 stars+ service.
We used this service last week, we had a transfer in Brussels, from BRU to Charleroi. Price was very good (85 EUR for 5 people), the minivan was a new Mercedes, the driver was so careful and nice. I will call you again if I ever return to Brussels. Thank you so much for the enjoyable experience!
A CAR FOR EVERY OCCASION
From low cost to luxury, we have something for any of your travel needs
Prices For Airport Transfers In Antwerp
There are a lot of companies operating this kind of service in Antwerp and hence it's impossible to compare everybody's price. Below you'll find a table of the average prices to and from Antwerp Airport to the important places in Belgium.
We believe in transparency in all our transactions and hence you'll get a fixed price with us, as we have no hidden fees. Place your booking today on our website and we can vouch that our taxi fares Antwerp Airport is quite reasonable and will never leave a hole in your pocket.
You can book a Antwerp taxi quickly and easily online up to 3 months in advance or on-demand.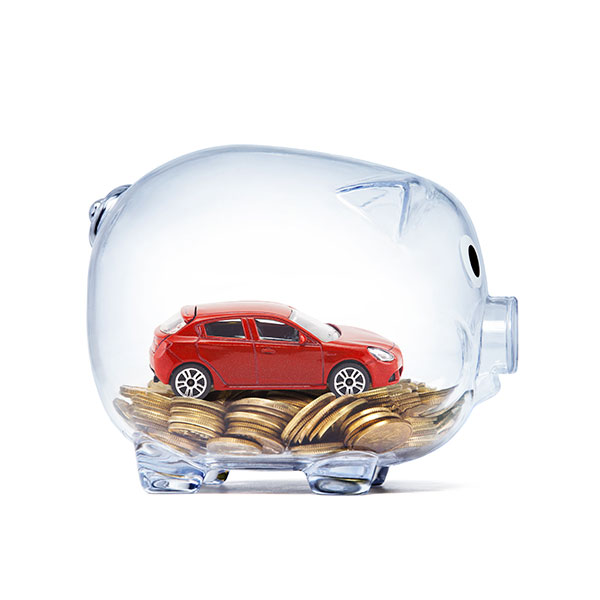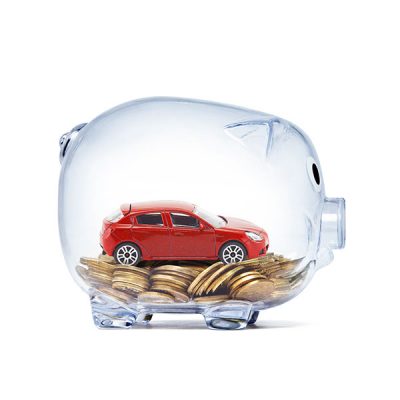 ADVANTAGES OF PRE-BOOKING AN AIRPORT TAXI SERVICE IN ANTWERP
The advantages of booking a taxi through our online portal has much more advantages than you can imagine.
Here are some benefits of booking airport service from Antwerp.
Other popular taxi service locations in Antwerp
We cover other cities outside Antwerp, the whole of Europe , including many popular locations such as Brussels, Liege, Bruges, Ghent, Leuven, Mons, Mechelen, Liège, Namur, Ypres, Dinant, Tournai, Ostend, Charleroi, Spa, Durbuy, Kortrijk, Hasselt, Bastogne, Aalst, Knokke-Heist, Bouillon, Louvain-la-Neuve, Rochefort, Lier, Waterloo, Genk, Binche, Tongeren, Lille, Oudenaarde, Sint-Niklaas, Malmedy, Han-sur-Lesse, Braine-l'Alleud, Beauraing, Turnhout, Anderlecht, De Haan, Halle, Diest, La Louvière, Verviers, Ixelles, Schoten, Tienen, Roeselare, Saint-Gilles, Dendermonde, De Panne, Mouscron.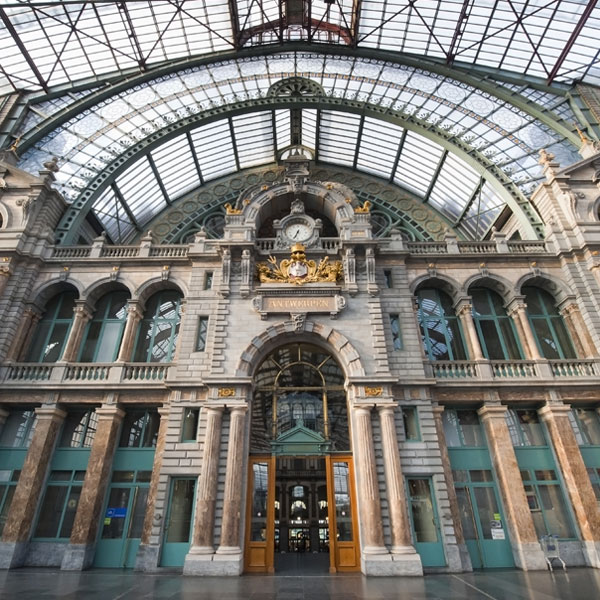 Taxi Transfers Antwerp Airport to any destination in Antwerp
From Antwerp Airport to a specific Antwerp street
Airporttaxitransfers.eu gets a lot of requests for airport transfers to many of these prominent streets: Blauwe weg, Chicagostraat, Cornelius Broeckxstraat, Haifastraat, Henry van de veldestraat, Kruisschansweg, Leo Baekelandstraat, Kotterstraat, Ordamstraat, Pierre van Gehuchtenstraat.
From Antwerp Airport to a government building
The purpose of needing transport at this hour is to go to a government building: Investdesk – City of Antwerp, Districtshuis Antwerpen, Districtshuis Deurne, Den Bell, Districtshuis Berchem, Districtshuis Borgerhout, Stad Antwerpen, Regiokantoor Unolaan, Sporthal Linkeroever – Antwerpen, Arena sports hall – Deurne, Buurtsporthal Parkloods – Antwerpen, Bernarduscentrum, Sporthal Luchtbal, FAVV – LCE Antwerpen, Rijksinstituut voor Ziekte- en Invaliditeitsverzekering (RIZIV), Buurtsporthal IGLO – Linkeroever, Verkeerspolitie, Attentia, Federale Pensioendienst – Antwerpen, Buurtsporthal Kiel – Antwerpen.
From Antwerp Airport to a specific event
If your intention is to go to any of the specific events like Antwerp Summer Festival (Zomer van Antwerpen), Open Air Ice Skating, Eurantica Antwerp Antiques Festival, Winterfoor Funfair, Laus Polyphoniae Festival from Antwerp Airport you can avail Airporttaxitransfers.eu taxi services.
From Antwerp Airport to a specific Antwerp hotel
Have you booked a hotel in advance? It's not a matter of concern as Airporttaxitransfers.eu can chauffeur you from Antwerp Airport to any of the hotels: Radisson BLU Astrid Hotel, Antwerp, Tryp By Wyndham Antwerp, Ramada Plaza Antwerp, Crowne Plaza Antwerpen, Century Hotel Antwerpen Centrum, Tulip Inn Antwerpen, Antwerp Harbour Hotel, Hotel Ibis Antwerpen Centrum, De Keyser Hotel, Leopold Hotel Antwerp.
From Antwerp Airport to a specific train station
Antwerp International Airport is a small international airport serving Antwerp, Belgium. Located 2.9 nautical miles south of the city. Two airline companies TUI and flybe offer flights to 12 European destinations. Charter flights, private flights and training flights are also offered. During the year 2017 Antwerp Airport welcomed 273.167 passengers and registered 37.511 flight movements.. ANTWERP-ZUID RAILWAY STATION , ANTWERP CENTRAL RAILWAY STATION are within 2 kilometers, so we can drop you at any of the train stations.
From Antwerp Airport to all touristic places & cities
If you book a taxi transfer service well in advance, then it gives you immense peace of mind as then we'll ensure that our drivers come to pick you up at the pre-destined time of your flight. Even if your flight is late, we'll come to know, as we keep tracking it till 60 minutes, our drivers wait for you. But after 60 minutes they are sending to pick up other passengers. Still be rest assured when your flight arrives, however late it maybe our driver will be there to receive you.
Not only taxi transfer from the airport to the hotel and back, we offer taxi transfer to touristic places like The Rubens House, Cathedral of Our Lady Antwerp, Museum aan de Stroom, ZOO Antwerpen, Plantin-Moretus Museum, Antwerp City Hall, Grote Markt, Meir, Antwerp, Museum of Modern Art, Antwerp, ModeMuseum, Middelheim Open Air Sculpture Museum, Groenplaats, Red Star Line Museum, Brabo Fountain, Photo Museum of Antwerp, St. Charles Borromeo Church, Antwerp, Park Spoor Noord, St. Paul's Church, Antwerp, Rockoxhuis, Vlaaikensgang, Comics Station Antwerp, Cogels-Osylei, De Ruien, Port Authority, Zurenborg, Stadpark, Vleeshuis, Provinciaal Recreatiedomein De Schorre, St. James' Church, Antwerp, Middelheim, St. Anna's Pedestrian Tunnel, Nachtegalen Park, Diamantmuseum, Rivierenhof, Kloosterstraat, Béguinage, Boerentoren, Kalmthout Heath, Eilandje, Tunnel Sainte-Anne, béguinage of Antwerp, Vrijdagmarkt, Plantentuin, Zaha Hadidplein, Arboretum Kalmthout, Steenplein, Museum De Reede, Legends of Antwerp Free Walking Tour, Castle Den Brandt, Dageraadplaats and also to cities like Antwerp, Berchem, Berendrecht-Zandvliet-Lillo, Borgerhout, Deurne, Ekeren, Hoboken, Merksem, Wilrijk.