Taxi
Bordeaux–Mérignac Airport
Are you on a quest for finding a taxi service from Bordeaux–Mérignac Airport (BOD)? Our taxi Bordeaux–Mérignac Airport is always at your service for your journey all the way from the airport to your destination and back.
We assure that we are one of the cheapest, safe, quick and comfortable taxi service you can find around here. Our service is available all the days of the week and all the hours of the day.
Get an instant quote here!
Our drivers are prompt and will never be late. They'll never divulge your personal information to any third parties and they'll also help you with your luggage. We ensure that you reach your desired location: be it another city, train station, an important event, city center, your hotel or Bordeaux–Mérignac Airport.

Door-To-Door Taxi Service
WE COVER ALL DESTINATIONS IN MéRIGNAC
When you book one of our taxis, we will pick you up as quickly as possible and get you to your destination in total comfort and safety. Whether its to the airport or back, business meetings, city tours, night out, weddings, events or just around the corner…
AIRPORTS WE COVER SURROUNDING MéRIGNAC AIRPORT
Our taxis operate from all the international airports of France, hence it's accessible from almost the cities of France. Here's a list of the airports, where our taxis operate 24/7.
Airporttaxitransfers.eu offers airport transfers for both holiday and business travelers who wants a quickly and comfortably airport or city transfer
WE HAVE FANS WORLDWIDE
Find out what customers had to say about their experience with Airporttaxitransfers.eu and see why we are the best choice for your airport transfers!
We used this service last week, we had a transfer in Brussels, from BRU to Charleroi. Price was very good (85 EUR for 5 people), the minivan was a new Mercedes, the driver was so careful and nice. I will call you again if I ever return to Brussels. Thank you so much for the enjoyable experience!
WOW I dont really know what else to say. This is the Best Company I have ever seen. I wanted to thank you for all your good job. I am really looking forward contacting you again! Thank you so much for service, WOW- AMAZING!
My daughter and I and my partner need regular taxis from Charleroi Airport to Leuven Hospital. In January 2015 when we found that the airport Shuttle form Charleroi to Leuven had stopped running. My partner discovered airporttaxitransfers.eu and can not praise or recommend this company too highly, A 5 stars+ service.
A CAR FOR EVERY OCCASION
From low cost to luxury, we have something for any of your travel needs
Prices For Airport Transfers In Mérignac
There are a lot of companies operating this kind of service in Mérignac and hence it's impossible to compare everybody's price. Below you'll find a table of the average prices to and from Bordeaux–Mérignac Airport to the important places in France.
We believe in transparency in all our transactions and hence you'll get a fixed price with us, as we have no hidden fees. Place your booking today on our website and we can vouch that our taxi fares Bordeaux–Mérignac Airport is quite reasonable and will never leave a hole in your pocket.
You can book a Mérignac taxi quickly and easily online up to 3 months in advance or on-demand.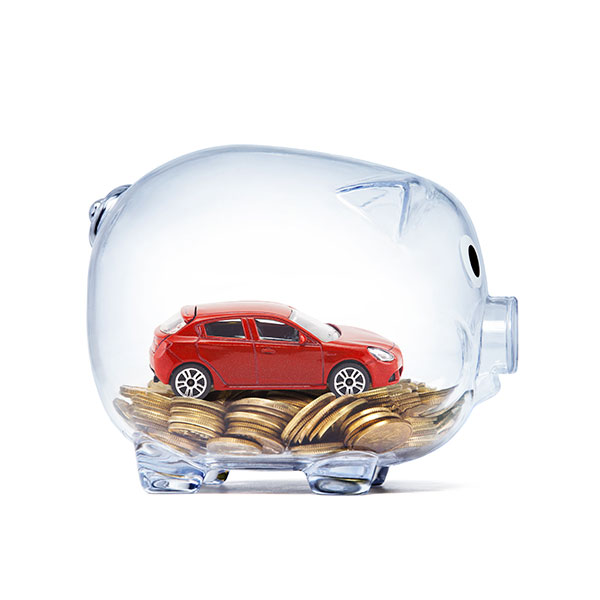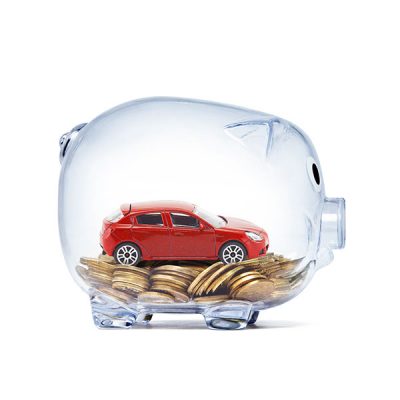 ADVANTAGES OF PRE-BOOKING AN AIRPORT TAXI SERVICE IN MéRIGNAC
The advantages of booking a taxi through our online portal has much more advantages than you can imagine.
Here are some benefits of booking airport service from Mérignac.
Other popular taxi service locations in Mérignac
We cover other cities outside Mérignac, the whole of Europe , including many popular locations such as Paris, Nice, Lyon, Marseille, Strasbourg, Toulouse, Nantes, Lille, Cannes, Montpellier, Aix-en-Provence, Avignon, Colmar, Dijon, Rouen, Tours, La Rochelle, Grenoble, Rennes, Reims, Biarritz, Amiens, Carcassonne, Saint-Malo, Annecy, Antibes, Nîmes, Arles, Saint-Tropez, Angers, Le Havre, Orléans, Versailles, Yvelines, Troyes, Caen, Limoges, Toulon, Perpignan, Besançon, Clermont-Ferrand, Bayonne, Blois, Brest, Chartres, Metz, Roubaix, Le Mans, Saint-Étienne, Ajaccio, Narbonne.
Taxi Transfers Bordeaux–Mérignac Airport to any destination in Mérignac
From Bordeaux–Mérignac Airport to a specific Mérignac street
Airporttaxitransfers.eu gets a lot of requests for airport transfers to many of these prominent streets: Place des Basques, Place Bir-Hakeim, Place de la Bourse, Avenue Jeanne d'Arc, Place Branly, Boulevard Alcide Lançon, Boulevard Alfred Daney, Boulevard Antoine Gautier, Quai Louis XVIII, Quai Richelieu.
From Bordeaux–Mérignac Airport to a government building
The purpose of needing transport at this hour is to go to a government building: Caf de la Gironde – Mérignac, GIP Littoral Aquitaine, Rexel France sales management, Douanes et Droits Indirects, Commune de Merignac, Direction de la Sécurité et de l'Aviation Civile du Sud Ouest, Direction Aviation Civile Sud Ouest, Snia, Centre Caudéran Saint Augustin, Aeronautical Information Service, Pôle territorial Ouest – Bordeaux Métropole, Dir Inter Rgal Des Douanes Pays de Loi, CPAM Gironde, Cerema DTerSO, Dir Inter Regionale Douanes de Bordeau, Foyer Restaurant du Jard, Cuisines Centrales de la Ville de Bordeaux, Logements Foyers, Récalde Marie, Rabiller Nicolas.
From Bordeaux–Mérignac Airport to a specific event
If your intention is to go to any of the specific events like La Fete Patronale d'Arcachon, Printemps des Vins de Blaye, Fête de Printemps, Jazz O Lac, Reggae Sun Ska Festival from Bordeaux–Mérignac Airport you can avail Airporttaxitransfers.eu taxi services.
From Bordeaux–Mérignac Airport to a specific Mérignac hotel
Have you booked a hotel in advance? It's not a matter of concern as Airporttaxitransfers.eu can chauffeur you from Bordeaux–Mérignac Airport to any of the hotels: Campanile Bordeaux Ouest – Mérignac Aéroport, Zenitude Hôtel-Résidences Bordeaux Aéroport Mérignac, Sure Hotel by Best Western Bordeaux Aéroport, Quality Suites Bordeaux Aéroport & Spa, Néméa Apparthotel Stadium, Hotel The Originals Bordeaux Aéroport, Kyriad Bordeaux Ouest – Merignac Aéroport, P'tit Dej Hotel Bordeaux Aéroport, Kyriad Prestige Bordeaux Aeroport, Ibisbudget Bordeaux Aéroport.
From Bordeaux–Mérignac Airport to a specific train station
Bordeaux–Mérignac Airport is the international airport of Bordeaux, in south-western France. It mainly features flights to metropolitan and leisure destinations in Europe and Northern Africa and serves as a base for Volotea. The airport is accessible by car via the A630 autoroute. Gare de Bordeaux État, Gare de Bordeaux Passerelle, Gare de Bordeaux Bastide, Gare de Bordeaux Ravezies, Gare de Bordeaux Brienne, Gare de Bordeaux Bénauge are within 2 kilometers, so we can drop you at any of the train stations.
From Bordeaux–Mérignac Airport to all touristic places & cities
If you book a taxi transfer service well in advance, then it gives you immense peace of mind as then we'll ensure that our drivers come to pick you up at the pre-destined time of your flight. Even if your flight is late, we'll come to know, as we keep tracking it till 60 minutes, our drivers wait for you. But after 60 minutes they are sending to pick up other passengers. Still be rest assured when your flight arrives, however late it maybe our driver will be there to receive you.
Not only taxi transfer from the airport to the hotel and back, we offer taxi transfer to touristic places like Place de la Bourse, Bordeaux Cathedral, Place des Quinconces, Grand Théâtre de Bordeaux, Pey Berland Tower, Basilica of St. Michael, Bordeaux, Place de la Bourse, Pont de pierre, The City of Wine, Musée d'Aquitaine, Puerta de Cailhau, Le Miroir d'eau, jardin public, The big bell of Bordeaux, Monument aux Girondins, Museum of Fine Arts, Botanical Garden, Musée du Vin et du Négoce de Bordeaux, CAPC Museum of Contemporary Art of Bordeaux, Place de la Comédie, Pont Jacques Chaban-Delmas, parc bordelais, BETASOM, Holy Cross Church in Bordeaux, Place du Parlement, Basilica of Saint Severinus of Bordeaux, Porte de Bourgogne, palais Gallien, place de la Victoire, place du Parlement, Place de la Victoire, Capucins – Victoire, Place Pey-Berland, Place Gambetta, Cap Sciences, Saint Seurin – Fondaudège, Hangar Darwin, Marché des Capucins, Iglesia de Nuestra Señora, Musée National des Douanes, Museum of decoration arts and design, Église Saint-Pierre de Bordeaux, Porte Dijeaux, allées de Tourny, Centre de Bordeaux, Bernard Magrez Cultural Institute, Place du Palais, Church Saint-Éloi, School Wine De Bordeaux, Halle des Chartrons and also to cities like Floirac, Talence, Cenon, Bacalan, Bouliac, Artigues, Cauderan, Begles, Lormont, Merignac, Pessac, Le Bouscat, Bruges, Villenave-d ornon, Carignan, Carbon-blanc, Tresses, Gradignan.