Taxi
Bruges Airport
Are you on a quest for finding a taxi service from Bruges Airport (OST)? Our taxi Bruges Airport is always at your service for your journey all the way from the airport to your destination and back.
We assure that we are one of the cheapest, safe, quick and comfortable taxi service you can find around here. Our service is available all the days of the week and all the hours of the day.
Get an instant quote here!
Our drivers are prompt and will never be late. They'll never divulge your personal information to any third parties and they'll also help you with your luggage. We ensure that you reach your desired location: be it another city, train station, an important event, city center, your hotel or Bruges Airport.

Door-To-Door Taxi Service
WE COVER ALL DESTINATIONS IN BRUGES
When you book one of our taxis, we will pick you up as quickly as possible and get you to your destination in total comfort and safety. Whether its to the airport or back, business meetings, city tours, night out, weddings, events or just around the corner…
AIRPORTS WE COVER SURROUNDING BRUGES AIRPORT
Our taxis operate from all the international airports of Belgium, hence it's accessible from almost the cities of Belgium. Here's a list of the airports, where our taxis operate 24/7.
Airporttaxitransfers.eu offers airport transfers for both holiday and business travelers who wants a quickly and comfortably airport or city transfer
WE HAVE FANS WORLDWIDE
Find out what customers had to say about their experience with Airporttaxitransfers.eu and see why we are the best choice for your airport transfers!
We used this service last week, we had a transfer in Brussels, from BRU to Charleroi. Price was very good (85 EUR for 5 people), the minivan was a new Mercedes, the driver was so careful and nice. I will call you again if I ever return to Brussels. Thank you so much for the enjoyable experience!
WOW I dont really know what else to say. This is the Best Company I have ever seen. I wanted to thank you for all your good job. I am really looking forward contacting you again! Thank you so much for service, WOW- AMAZING!
My daughter and I and my partner need regular taxis from Charleroi Airport to Leuven Hospital. In January 2015 when we found that the airport Shuttle form Charleroi to Leuven had stopped running. My partner discovered airporttaxitransfers.eu and can not praise or recommend this company too highly, A 5 stars+ service.
A CAR FOR EVERY OCCASION
From low cost to luxury, we have something for any of your travel needs
Prices For Airport Transfers In Bruges
There are a lot of companies operating this kind of service in Bruges and hence it's impossible to compare everybody's price. Below you'll find a table of the average prices to and from Bruges Airport to the important places in Belgium.
We believe in transparency in all our transactions and hence you'll get a fixed price with us, as we have no hidden fees. Place your booking today on our website and we can vouch that our taxi fares Bruges Airport is quite reasonable and will never leave a hole in your pocket.
You can book a Bruges taxi quickly and easily online up to 3 months in advance or on-demand.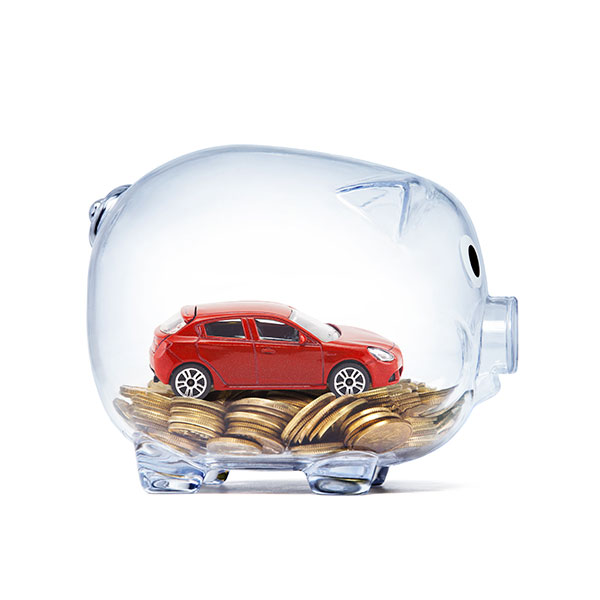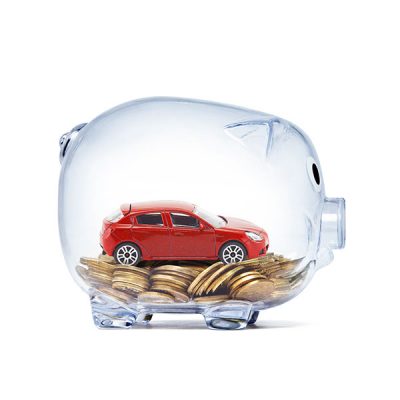 ADVANTAGES OF PRE-BOOKING AN AIRPORT TAXI SERVICE IN BRUGES
The advantages of booking a taxi through our online portal has much more advantages than you can imagine.
Here are some benefits of booking airport service from Bruges.
Other popular taxi service locations in Bruges
We cover other cities outside Bruges, the whole of Europe , including many popular locations such as Brussels, Liege, Antwerp, Ghent, Leuven, Mons, Mechelen, Liège, Namur, Ypres, Dinant, Tournai, Ostend, Charleroi, Spa, Durbuy, Kortrijk, Hasselt, Bastogne, Aalst, Knokke-Heist, Bouillon, Louvain-la-Neuve, Rochefort, Lier, Waterloo, Genk, Binche, Tongeren, Lille, Oudenaarde, Sint-Niklaas, Malmedy, Han-sur-Lesse, Braine-l'Alleud, Beauraing, Turnhout, Anderlecht, De Haan, Halle, Diest, La Louvière, Verviers, Ixelles, Schoten, Tienen, Roeselare, Saint-Gilles, Dendermonde, De Panne, Mouscron.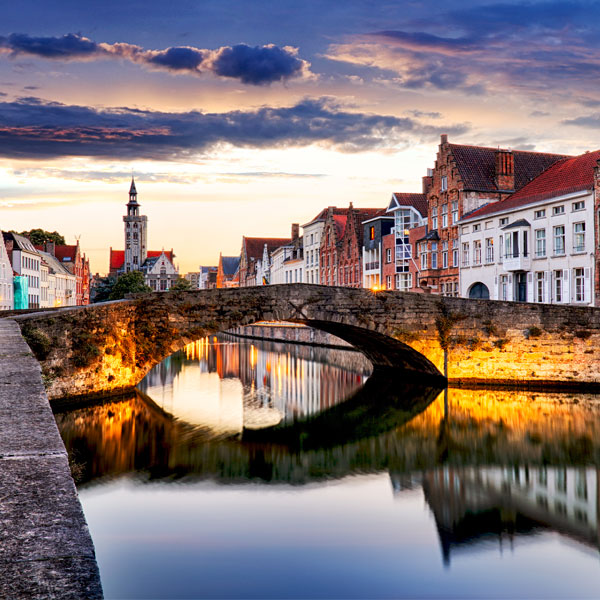 Taxi Transfers Bruges Airport to any destination in Bruges
From Bruges Airport to a specific Bruges street
Airporttaxitransfers.eu gets a lot of requests for airport transfers to many of these prominent streets: Sint-Anna Quarter, 't Zand, Onze-Lieve-Vrouw Quarter, Ezelstraat Quarter, Vismarkt or Fish Market, Dijver Folklore Market, Sunday Market on the Veemarkt, Wednesday Market on the Markt.
From Bruges Airport to a government building
The purpose of needing transport at this hour is to go to a government building: Huis van de Bruggeling, Agentschap Integratie en Inburgering, Onthaalbureau Inburgering Brugge, FAVV – LCE West-Vlaanderen, RSVZ, Jacob Van Maerlantgebouw, Horizon het gezin, RVA-kantoor Brugge, Infocenter FOD Financiën Brugge, Stad Brugge Wegendienst, Stadsbestuur Brugge, Vlaamse overheid – VAC Brugge, Belastingcentrum, Agentschap Integratie en Inburgering Brugge, Attentia, FPS Employment, Labor and Social Dialogue, Federal Office of the Governor of West Flanders, Flemish Agency for Persons with Disabilities, Autorité, Rijksdienst voor Sociale Zekerheid (RSZ) – Directie West-Vlaanderen, 100% West Vlaams, VAPH PK West-Vlaanderen.
From Bruges Airport to a specific event
If your intention is to go to any of the specific events like Cinema Novo film festival, Red Rock Rally, Holy Blood Procession, Cactus Festival, Bruges Triple Days , Moods!, Christmas Market, December Dance, Bruges Beer Festival, MA Festival, Elements Festival, Feest in 't Park, City festival Klinkers, Meifoor from Bruges Airport you can avail Airporttaxitransfers.eu taxi services.
From Bruges Airport to a specific Bruges hotel
Have you booked a hotel in advance? It's not a matter of concern as Airporttaxitransfers.eu can chauffeur you from Bruges Airport to any of the hotels: Hotel Central, Hotel Marcel, Relais & Châteaux Hotel Heritage, D'avola's Home, Hotel Koffieboontje, Martin's Brugge, B&B House of Bruges, The Bleu House, Hotel Acacia, Hotel Van Eyck, Hotel Cordoeanier, Hotel Cavalier, Hotel Alegria, Hotel 't Voermanshuys, Hans Memling Hotel, Crowne Plaza Hotel Brugge, Hotel Bourgoensch Hof, Relais Bourgondisch Cruyce, Hotel Aragon, Hotel De Orangerie, Hotel Duc De Bourgogne, Hotel Malleberg, Hotel Boterhuis, Grand Hotel Casselbergh Brugge, Hotel Navarra Brugge, Hotel Biskajer, Hotel Dukes' Palace Brugge, Hotel Die Swaene, De Tuilerieën, Hotel Karel de Stoute, Hotel Prinsenhof, Hotel Notre Dame, The Pand Hotel, Monsieur Maurice, Hotel Patritius, Hotel The Peellaert Brugge Centrum, Anselmus Hotel, Martin's Relais, Hotel Jan Brito, Hotel De Castillion, Hotel Het Gheestelic Hof.
From Bruges Airport to a specific train station
Ostend–Bruges International Airport, commonly known simply as Ostend Airport, is an international airport located 2.7 nautical miles south southwest of Ostend, Belgium, 16 miles from the city centre of Bruges. Jetairfly operated services to a total 20 destinations.It is also often used for private business flights.. Bruges / Brugge, Bruges-Saint-Pierre / Brugge-Sint-Pieters, Zeebrugge-Dorp are within 2 kilometers, so we can drop you at any of the train stations.
From Bruges Airport to all touristic places & cities
If you book a taxi transfer service well in advance, then it gives you immense peace of mind as then we'll ensure that our drivers come to pick you up at the pre-destined time of your flight. Even if your flight is late, we'll come to know, as we keep tracking it till 60 minutes, our drivers wait for you. But after 60 minutes they are sending to pick up other passengers. Still be rest assured when your flight arrives, however late it maybe our driver will be there to receive you.
Not only taxi transfer from the airport to the hotel and back, we offer taxi transfer to touristic places like Belfry of Bruges, Markt, Church of Our Lady Bruges, Basilica of the Holy Blood, Groeninge Museum, Burg, Sint-Salvatorskathedraal, Choco-Story, Old St. John's Hospital, Huisbrouwerij De Halve Maan, Bruges City Hall, Frietmuseum, Ten Wijngaerde, Minnewater, Historium Bruges, Boudewijn Seapark, Boat Trips Brugge, Diamond Museum, Begijnhof, Chocolatier Dumon, Minnewaterpark, Bruges Beer Experience, Brugse Vrije, Provinciaal Hof, Sea Life Blankenberge, Torture Museum Oude Steen Brugge, Sint-Janshuismolen, Bonifacius Bridge, Legends of Bruges Free Walking Tour, Arentshuis, Rozenhoedkaai, Port of Zeebrugge, Seafront, Brewery Bourgogne des Flandres, Gruuthusemuseum, Koningin Astridpark, Jan van Eyckplein, Dijver, Castle Loppem, The Kruispoort, Damme Canal, Gentpoort, Museum – Gallery XPO Salvador Dali, For Freedom Museum, Jeruzalemkerk, LAGO Brugge Olympia, Bruges by night Free Walking Tour, Knokke Casino, Lumina Domestica, ZOO Serpentarium and also to cities like Sint-Jozef, Sint-Pieters, Koolkerke, Sint-Andries, Sint-Michiels, Assebroek, Sint-Kruis, Dudzele, Lissewege, Zeebrugge, Zwankendamme.